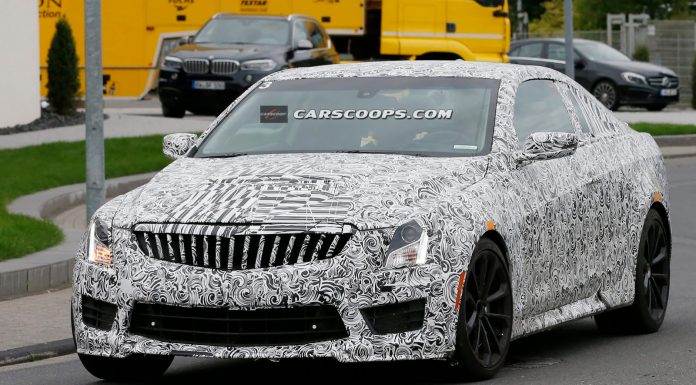 Later this year, Cadillac is set to introduce the first of its next-generation performance models with the release of the 2015 Cadillac ATS-V at the Los Angeles Auto Show 2014. Just a couple of months later in January, the eagerly awaited 2016 Cadillac CTS-V will then be revealed at the Detroit Motor Show 2015!
Designed to rival the BMW M3, the 2015 Cadillac ATS-V will feature a twin-turbocharged V6 engine displacing 3.6-liters from Cadillac and delivering a total of 425 hp. Mated to this engine is expected to be a seven-speed manual transmission available as an option. Alternatively, an eight-speed automatic transmission is expected. Further down the road, a brand new dual-clutch transmission could arrive early next year.
From a visual standpoint, the 2016 Cadillac ATS-V Coupe will have quite an aggressive appearance but won't be as in-your-face as the impending new CTS-V. It will feature similar albeit smaller vertical slats on the front grille as well as flared arches and a new front bumper. Hiding beneath the black wheels is also an upgraded braking system.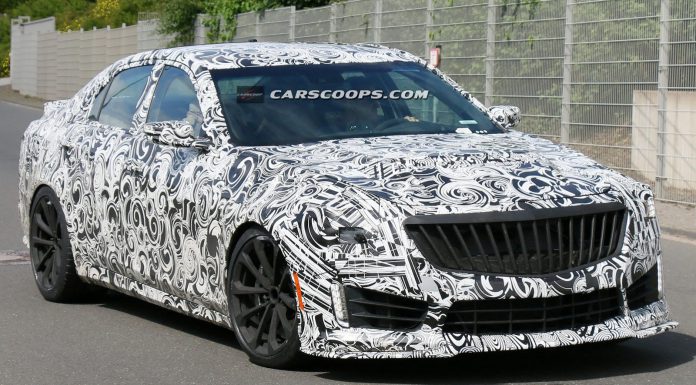 As for the 2015 Cadillac CTS-V, it will feature heavily updated styling over the current CTS models. Recent prototypes have featured an in-your-face front bumper as well as a matte black vertical-slatted front grille which despite being production ready, still looks extremely aggressive. Up front, sharper headlights will be featured while we also expect massive wheels, a very low ride height, beefed up brakes while at the rear, a prominent bootlid lip spoiler will be included as will a rear diffuser and quad exhaust pipes.
There are at least two engine options for the new Cadillac CTS-V. The first and most likely to be utilised is a variant of the new Chevrolet Corvette Z06's 6.2-litre supercharged V8 engine while the second is a twin-turbocharged 4.5-litre V8 from the Cadillac Elmiraj Concept. We believe the former is the most likely to be adopted.
This brutal engine will be inevitably tweaked for the CTS-V but is still tipped to produce in excess of 600 hp. As a result of this, the 2015 Cadillac CTS-V could conceivably deliver 50 hp more than the previous-gen car which delivered 556 hp and 551 lb-ft of torque. Such figures will put it yards ahead of rivals like the M5 and E 63 AMG.
[Via Car and Driver, Pictures via Carscoops]