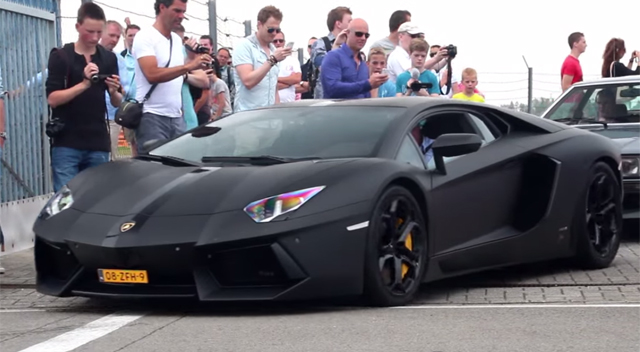 When the Lamborghini Aventador leaves the factory, its 6.5-litre V12 engine produces a concerto unrivalled by any other supercar. When fitted with a SuperSprint aftermarket exhaust however like the following example, it sounds even more extraordinary!
[youtube]https://www.youtube.com/watch?v=N90fSnEI0tE[/youtube]
The following Aventador was recently filmed hitting the track at Supercar Sunday at the Assen TT circuit in the Netherlands. It sounds so good and is so loud that even while sharing the track with Ferraris and Porsches, it can still be heard!