With the downsizing of engines being an absolute fundamental area of discussion for all automakers, no matter how big or small, the shape of the industry from where it is today to where it will be in 10 years is promising to be thoroughly different. One prominent German automaker investing in downsizing its engines is Audi and on the cards is a new four-cylinder engine.
According to the latest word, Audi is developing a new four-cylinder designed to both as smooth as six or eight-cylinder engines. In order to achieve this, Audi will utilise a multi joint crank drive alongside refined articulated connecting rods to lower internal forces which contribute to current four-cylinder engines not being as smooth as larger engines. Audi was awarded a patent for this engine design last year.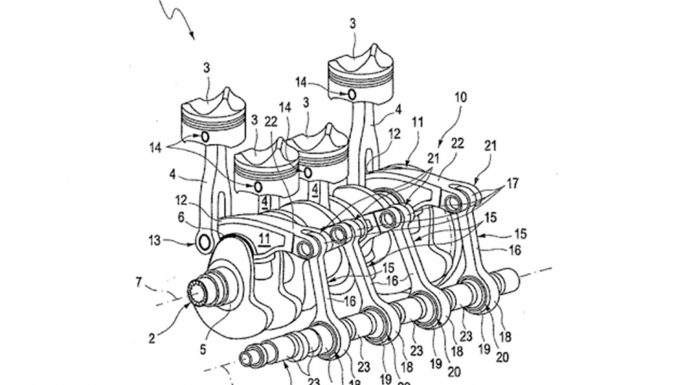 In the new engine, the pistons and conrods are offset to one side of the crankshaft rather running in parallel with it. They are then connected to the crankshaft with a rocker-style link. The other end of the link is then connected to a second conrod attached to a fixed shaft complete with a counterweight. What this will basically do is allow the engine to run smoother if the pistons are on a different axis to the crankshaft.
This new engine will likely debut in a number of large Audi models like the Audi A8 long-wheelbase.
[Via Autocar]