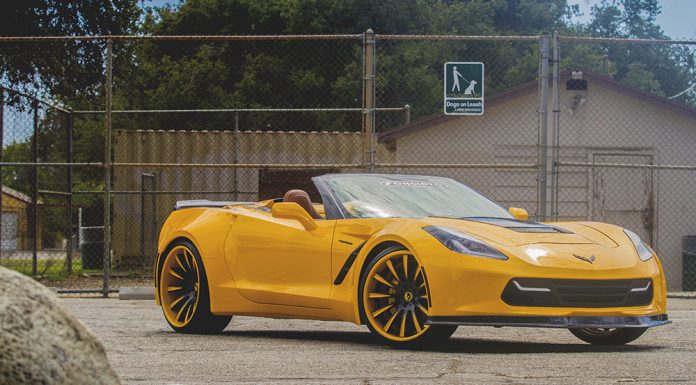 We are quite familiar with the widebody Chevrolet Corvette Stingrays offered by Forgiato Wheels. After all, with three as brightly coloured as these, how couldn't you be! Well now the tuner and wheel manufacturer has revealed its latest widebody C7 Corvette this time finished in a nice shade of yellow.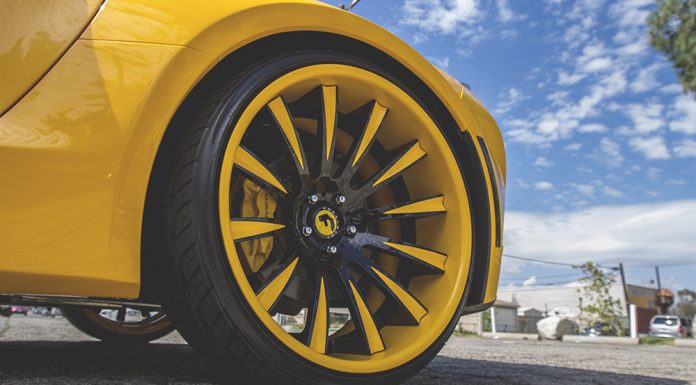 The visual upgrades include flared wheel arches, a new rear diffuser and bootlid spoiler as well as a prominent carbon fibre front splitter.
Finally, the car is rolling on a set of Lavorato-ECL wheels with a colour matched two tone yellow and black colour scheme.