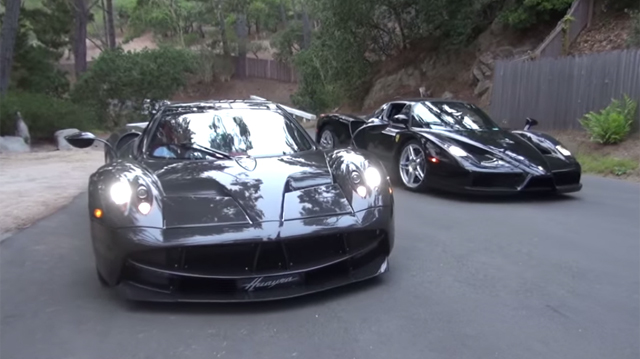 There is simply nothing that can compare to Monterey Car Week. The annual festivities attract the world's most expensive, fastest and exclusive cars and bring them altogether in California. The following video captures just a hint of how awesome Monterey is this time of the year.
[youtube]https://www.youtube.com/watch?v=JwAKVHCF0OI[/youtube]
The clip was filmed at a private viewing event for the Pagani Huayra where the Italian company has brought along a demonstrator to show to potential customers. Not only was the stunning carbon fibre clad Huayra there, it was joined by a black Ferrari Enzo as well as a Bugatti Veyron Super Sport!