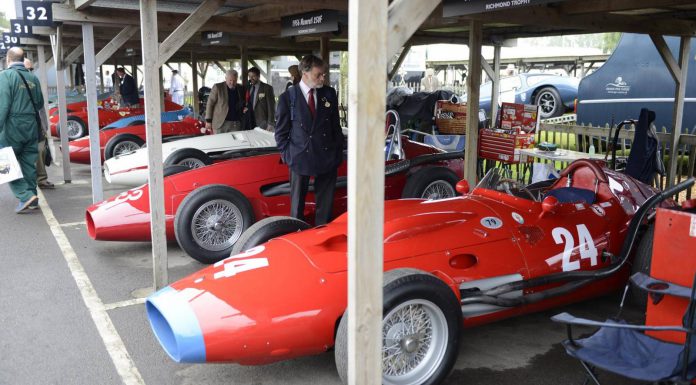 Maserati, who is celebrating their centenary year in 2014, has announced as many as 16 examples of the legendary 250F Formula 1 car will be present at the Goodwood Revival event in September. When the cars take to the Goodwood Circuit, it will be one of the largest ever on-track collections of the 250F since the single-seat racer made its debut in 1954.
The 250F rocketed to fame after capturing a victory in its inaugural race at the 1954 Argentinian Grand Prix in the hands of five-time Formula 1 world champion Juan Manuel Fangio. The six years of competition that would follow would see the car win multiple notable races, including the 1957 German Grand Prix at the Nurburgring, also won by Fangio. The exact car that won that race, in addition to others driven by famous drivers such as Sir Stirling Moss, will be present for the weekend of the Revival.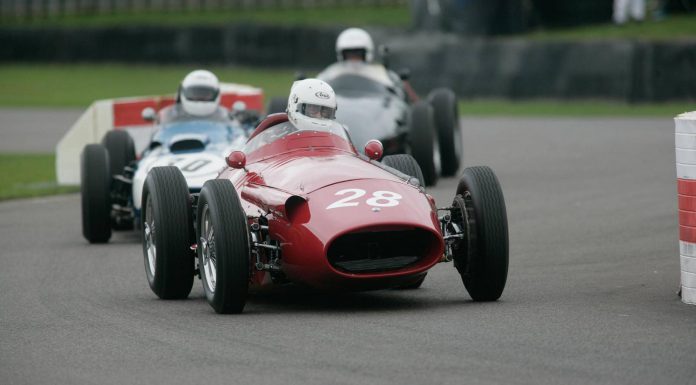 All 250Fs will be housed in the main paddock at the event, which this year will resemble the pit lane at Monza in 1954. The 250F featured a 220 horsepower 2.5-litre Maserati straight-six engine, however two examples were equipped with a 315 horsepower Ferrari V12 engine, of which both will also be present at the Revival.