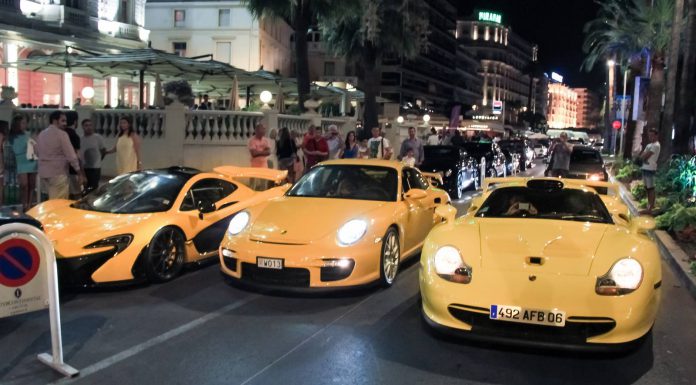 One week London was pack full of some of the world's greatest supercars and just a few days later, many arrived at Cannes, another millionaire's paradise. One of the most unique automotive residents of Cannes has to be the Porsche GT1 and it came out to join the exclusive nightlife.
[youtube]http://www.youtube.com/watch?v=KqIa3InLkHM[/youtube]
While heading down the main road of Cannes, the GT1 came alongside a yellow McLaren P1 as well as a yellow Porsche 911 GT2 and the resulting yellow combo was truly exceptional!