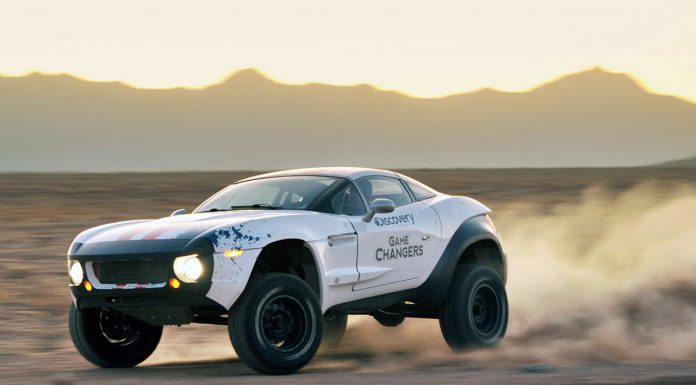 The crew at Local Motors has just released a video outlining its new sports car project which will see the car designed collaboratively by fans. The new sports car will follow on from the Local Motors Rally Fighter.
Local Motors has confirmed that initially, a single sports car will be made. In future, the platform will be utilised for further Local Motors sports cars. It is believed that the first two sports cars will rival the likes of the KTM X-Bow and Ariel Atom.
[youtube]https://www.youtube.com/watch?v=g1qHgW3N-vM#t=49[/youtube]
Of the two sports cars, the first will be a stripped down racer without typical body panels and be dedicated to race track use like the epic Ariel Atom. The second will be a complete sports coupe which will be useable on the road. So far it has been decided that the car's will be front-engined, rear-wheel drive, come with manual transmissions, independent front and rear suspension as well as a 200 hp four-cylinder engine for the base model. The dedicated track-car also shouldn't weigh more than 1600 pounds.
Anyone is able to submit their design for the sports cars with a voting process enabling the community to select their favourite design.