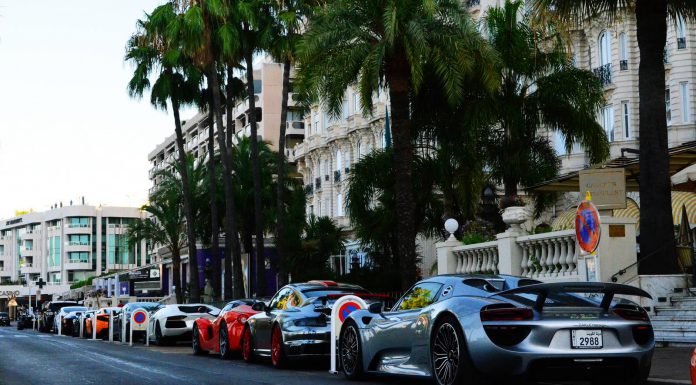 If you live in Europe somewhere and love supercars, then head to Cannes as soon as possible. Dozens of Arabian supercars are now there after making the trip from London and the following pictures show just how insane some of the cars in Cannes currently are.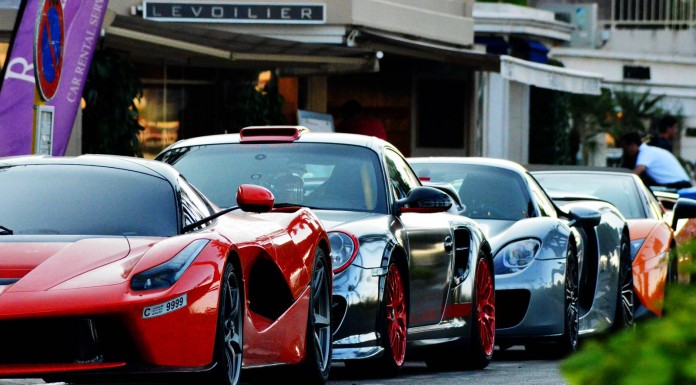 While not pictured here, we know that at least one McLaren P1 is in Cannes. As a result, when combined with the silver Porsche 918 Spyder and the red LaFerrari pictured, all three of the hybrid hypercars are there.
Additionally, a handful of unique Lamborghini Aventadors are also in Cannes including one from Oakley Design and a yellow 50th Anniversario edition!