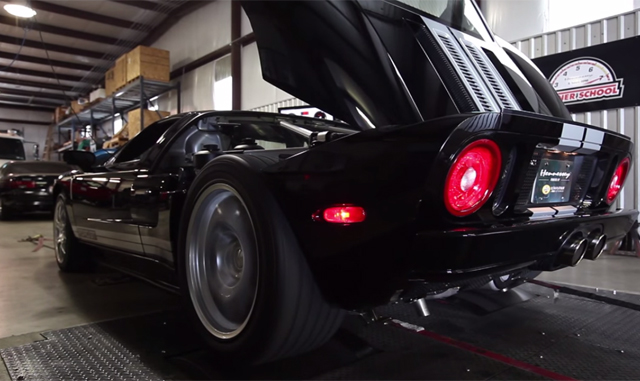 With a mid-engined 5.4-litre supercharged V8 engine beneath the classically designed body, the Ford GT is still considered as one of the best American supercars ever manufactured. As is typically the case however, the crew at Hennessey Performance is never satisfied with what the factory offers and consequently has its twin-turbocharged HPE1000 package for the car.
[youtube]https://www.youtube.com/watch?v=00o9IrJhXFY[/youtube]
Interestingly, the car has retained its supercharger alongside the fitment of two turbochargers meaning it is the ultimate demonstration in what forced induction can do. After a run on the dyno, it puts out 853 hp at the rear wheels and 678 lb-ft of torque funnelled through its Ricardo transmission!