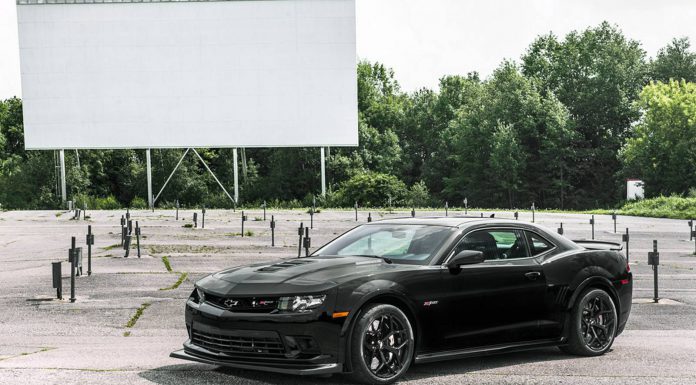 With 500 hp on tap, the Chevrolet Camaro Z/28 may not be the most powerful muscle car on the market but it is certainly the most track-oriented and resultantly, the most capable through the corners. In order to give the Camaro Z/28 an extra punch down the straights, Geiger Cars have just released their modified Z/28 and it's certainly worth looking at.
Under the hood, Geiger Cars have managed to boost power to 620 hp at 6500 rpm as well as 725 Nm of torque at 5600 rpm. Interestingly, Geiger Cars hasn't revealed how it has achieved these power gains and all it says is that the upgrades cost 13,000 euros and that they can be fitted in about two days. Beyond the performance gains, the Geiger Cars Chevrolet Camaro Z/28 remains stock.
As you've probably noticed, the black paint scheme of this 2014 Chevrolet Camaro Z/28 really makes it look like a muscle car Bumblebee from the Transformers movie franchise would be envious of. When combined with the gloss black wheels, unique front Chevrolet badge and the prominent black front splitter, this Z/28 looks epic.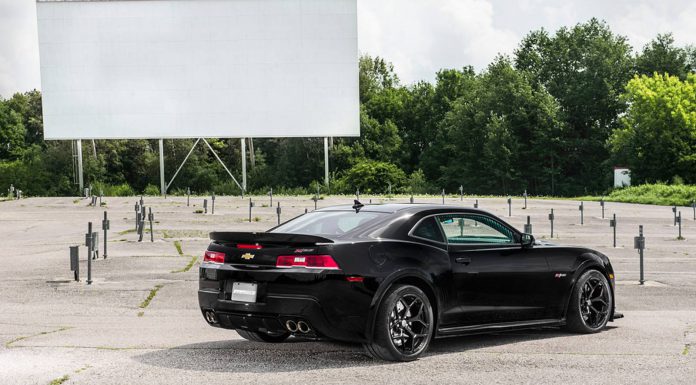 In order to restrain the power and help bring the car to a safe stop, Chevrolet completely overhauled the brakes and have fitted it with brand new Brembo carbon-ceramic brake discs capable of generating 1.5g of deceleration!