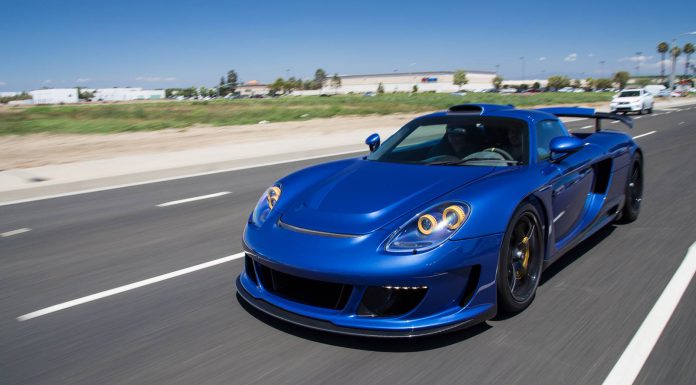 We recently brought you an awesome video of a new Gemballa Mirage GT which arrived in the United States and now we have a complete gallery of the car courtesy of Philipp Luecke Photography!
[youtube]http://www.youtube.com/watch?v=5l9aOfDQX-M[/youtube]
This particular Mirage GT is owned by proficient car collector Benjamin Chen (8bc8 on Instagram) who is a big part of the goldRush Rally. Prior to being shipped to Germany, the car was a regular seal grey Porsche Carrera GT and has been completed transformed by the experts at Gemballa.
This is the 23rd Mirage GT made and it is finished in cobalt blue with a range of yellow accents. It also features a host of bare carbon fibre parts like the front splitter, rear diffuser and rear wing. Alongside the visual changes, the engine has been modified to deliver over 700 hp with a straight exhaust pipe system also utilised.