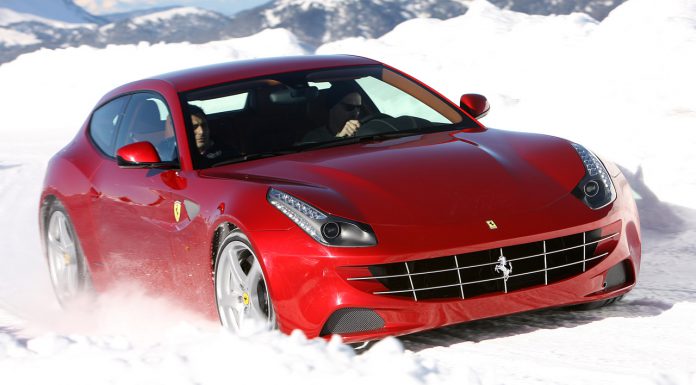 The Ferrari FF is set to receive its mid-life facelift in 2016 and according to Car Magazine, it could be more than a few minor visual tweaks and upgrades. As a matter of fact, it is being reported that a V8 powered FF will be made available.
Understandably, the staple Ferrari FF engine will still be the V12 engine. In current form it delivers 600 hp but after its facelift, this is likely to rise to the region of 700 hp. Beyond the power increases, revisions are expected to be made to the already-advanced four-wheel drive system with new electronic management technologies expected to be adopted.
As for the V8 model, it will feature the same twin-turbocharged 3.8-litre V8 engine as the new California T and upcoming Ferrari M458-T.
On a transmission front, the 2016 Ferrari FF will ditch its current seven-speed dual-clutch transmission in favour of an eight-speed gearbox helping to lower CO2 emissions and improve fuel economy.
From a design standpoint, Car understands that the rear-end of the FF will be a key focus area for designers with it expected to be less upright and more streamlined. While Ferrari is still committed to using aluminium instead of carbon fibre for its cars, there's a possibility that the roof of the facelifted FF could be made from carbon fibre.
[Via Car Magazine]