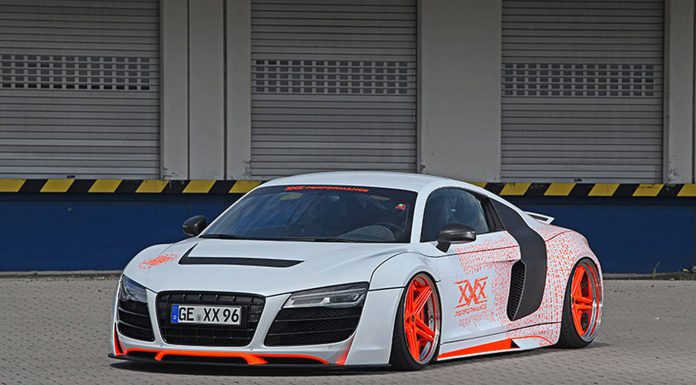 Supercars are notoriously unpractical cars, but that's half the fun of them. Despite this, XXX Performance hasn't been dissuaded from making an Audi R8 even more impractical in the name of style with their latest creation.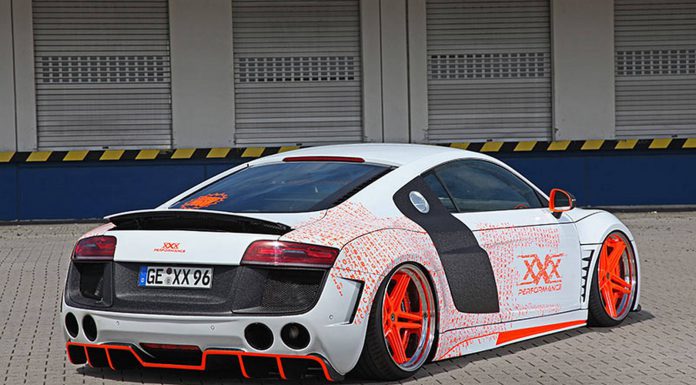 If you look past the host of exterior add-ons, you'll notice that this Audi R8 rides significantly lower than the production-spec R8. As a matter of fact, it is so low that the aftermarket wheels disappear into the widened wheel arches. While XXX Performance hasn't said how the lowering was performed, it was either done with some coilovers or some extreme lowering springs.
Beyond the lowered ride height, the company behind the XXX Performance upgrades, Schmidt GmbH has fitted a host of other new features. First up, the car features a new lower bumper and splitter with a host of florescent orange elements. Elsewhere, the fenders have been flared, new side skirts added as well as bright orange aftermarket wheels.
At the rear, the car includes an aggressive looking diffuser as well as new quad tailpipes.