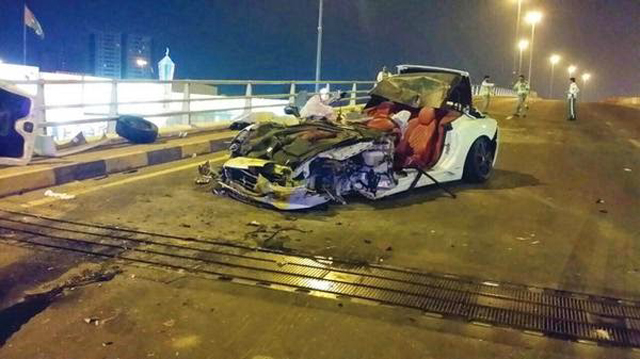 A Ferrari California has been absolutely destroyed in the United Arab Emirates after rear-ending a fully loaded bus.
The crash happened in the UAE state of Ajman and it is believed that the California driver lost control of the vehicle and hit four additional vehicles before smashing into the back of the bus.
The resulting impact saw the front-end of the California wedged under the bus and the windscreen and convertible hardtop were absolutely destroyed.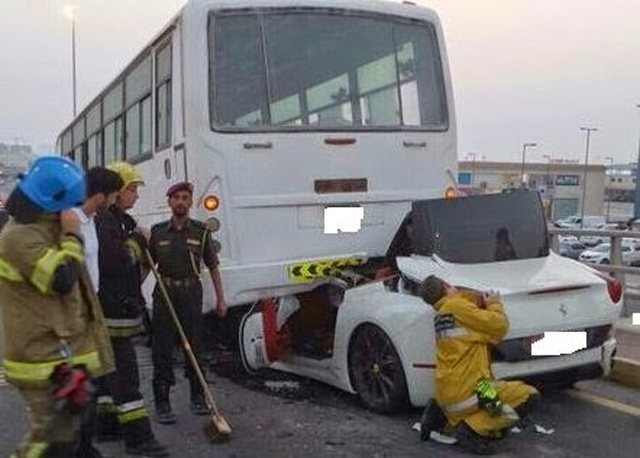 Incredibly however, the driver managed to escape the crash with his life and is recovering from his injuries in a nearby hospital.