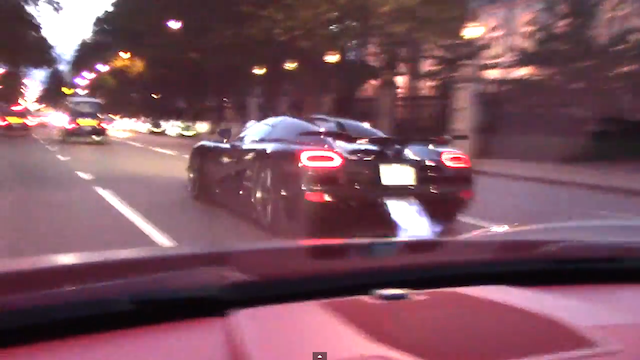 The Koenigsegg Agera R from the Kingdom of Saudi Arabia has been spotted again in London. The Swedish hypercar was followed through Knightsbridge in a matte grey Porsche Cayman, spitting flames outside Harrods before accelerating hard at the lights, much to the amusement of the Porsches occupants! Enjoy.
[youtube]http://youtu.be/U3cNBLuOZUk[/youtube]
In the Agera R, 0-100 km/h is over in just 2.8 seconds with 200 km/h clocked in just 7.8 seconds. The ultimate top speed remains untested, however, Koenigsegg's super computers estimate that a top speed somewhere between 430 to 440 km/h is possible! Having driven the Agera R we certainly do not doubt any of the claimed figures!