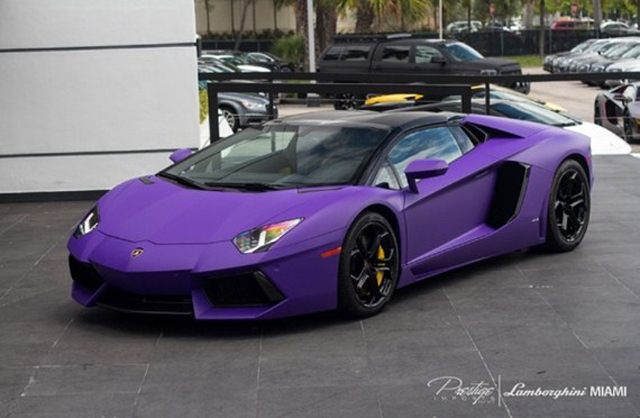 A truly unique matte purple Lamborghini Aventador Roadster is currently up for sale courtesy of Prestige Imports/Lamborghini Miami and man is it eye-catching!
We believe that this Aventador Roadster originally left the factory with the stealthy Nero Nemesis (matte black) finish and has since been wrapped. As you would imagine, the purple gives the car an entirely different persona and we think it is all the better for it.
[youtube]https://www.youtube.com/watch?v=tp_DsBtgf2o[/youtube]
Beyond the matte purple, the car also features bright yellow brake calipers as well as an interior combining both black and yellow leather to make the Aventador stand out even more! From a mileage standpoint, the car has travelled just 1292 miles and being a 2014 model year vehicle, it is essentially brand new.
With an asking price of $549,950 we have to ask, would you pay that much for this car if you could?