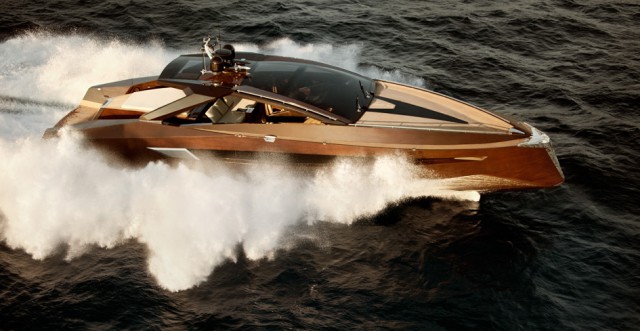 In the world of luxurious yachts, very few can touch the uniqueness or exclusivity of the Art of Kinetik Hedonist. It is hard to determine just how many examples have been created but we've come across one anchored at a luxurious harbour in Europe.
Art of Kinetik is based on Serbia and produces some truly exceptional luxury yachts which are just like massive floating pieces of art. The Hedonist is one of them and measures 63 foot and can hit a top speed of 42 knots thanks to three Rolls-Royce engines delivering 2400 combined horsepower. It is big enough to accommodate 12 people and has a range of 370 nautical miles.
Unlike most yachts going around, the controls of the Hedonist are up with the times with it including a host of touchscreen displays with advanced systems like night vision also coming standard through one of the four camera navigation and guidance system.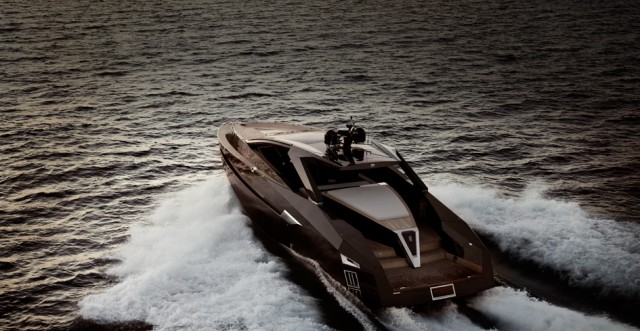 The cabin of the Art of Kinetik Hedonist comes courtesy of interior designer Alv Kintscher with some of the exclusive materials used including American walnut, slate as well as dark brown leather. Art of Kinetik offers both hard top and convertible variants of the Hedonist and it is inevitably only made to order. As for the price, if you have to ask it's too much for you!