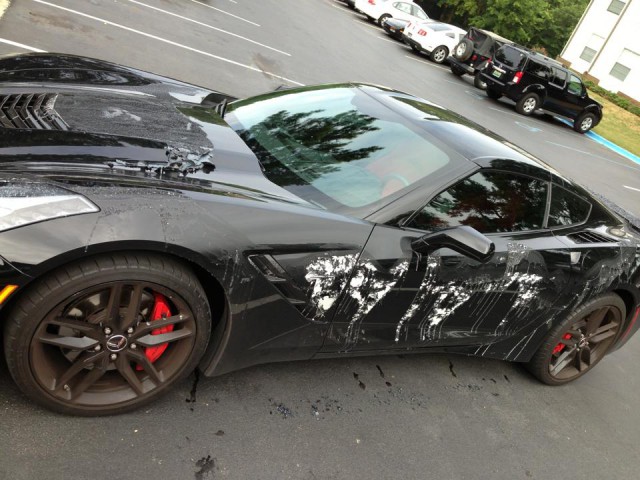 We very rarely report on sports cars or supercars being victims of acid-attacks purely for the fact that it virtually never happens. However, the following black Chevrolet Corvette Stingray sustained fairly serious damage through such a brazen attack.
It remains to be seen just who and why acid was poured across the car but the damage is clear. Large areas including much of the bonnet have been damaged with the acid evidently destroying the clear coat as well as the paint. Other affected parts include large portions of the sides as well as the tail end.
It is hard to tell if the acid managed to eat into the panels themselves or if the damage is purely cosmetic. If it is purely cosmetic, then the affected areas will have to be sanded down, re-primed and re-painted and clear coated to get this sad Corvette Stingray back to looking its best.
[Via Stingray Forums]