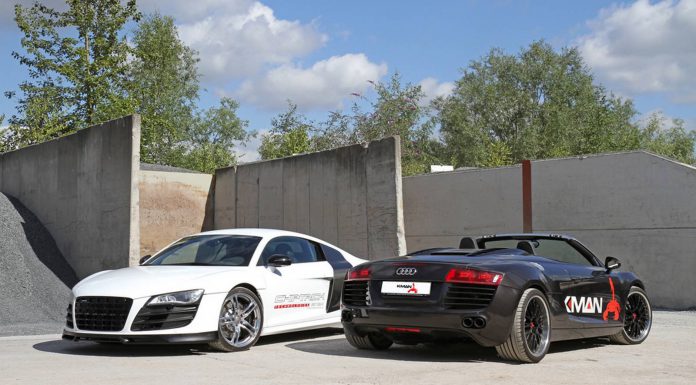 K.MAN is quite versed in tuning and thoroughly modifying the Audi R8. Now the tuning company has released three new offerings which each involve twin-turbocharging the potent Audi R8 powered by the entry-level 4.2-litre V8 engine.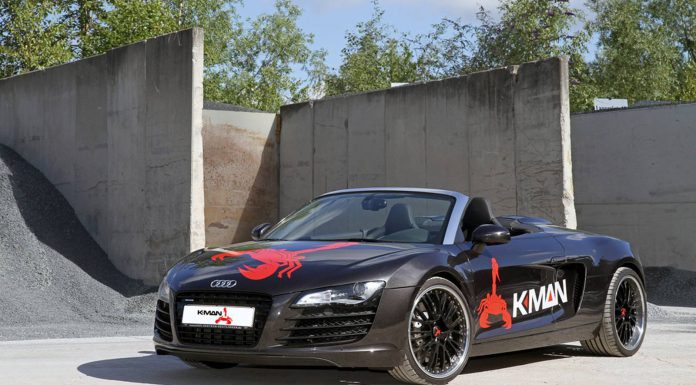 The cars start with the GTK and cover the GTK S and the GTK RS. The first delivers an impressive 590 hp, the GTK S delivers 640 hp and the range-topping produces an impressive 750 hp. Importantly, all of these variants are more powerful than all road-going V10 equipped R8s on the market. What's more, thanks to the lighter overall weight of the V8 Audi R8, each model has a better power-to-weight ratio to all V10 powered R8 variants offered from the factory.
To demonstrate just how much faster they are, the range-topping K.MAN GTK RS sprints to 200 km/h in just 10.6 seconds. By comparison, it takes the Audi R8 GT 12.1 seconds to reach the same mark.
Beyond the power upgrades, K.MAN has also equipped its uprated R8s with new Bilstein suspension as well as beefier brakes.