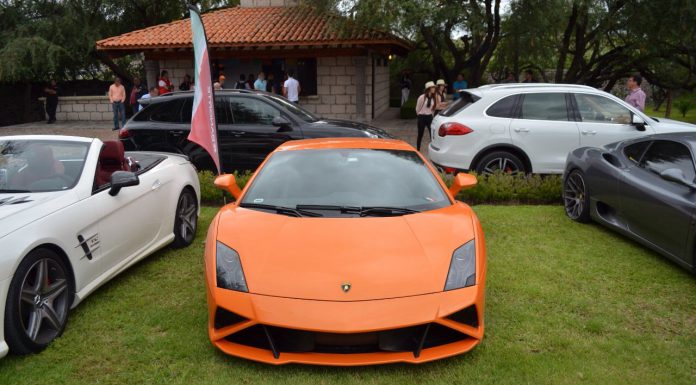 As summer vacations started, supercar owners all over México started asking for a meeting where they could share the roads with fellow enthusiasts and make the cars misbehave a little. Lamborghini de México responded and invited them over to a equestrian spectacle in the magical scenery of Rancho La Loma, located in San Miguel de Allende.
Artisan exhibitions from Guanajuato and Querétaro were part of the event, as well as a traditional catering next to the cars, and many hours of fun either watching the Soccer Cup matches or enjoying a good talk and a drink with businessman, pilots and car enthusiasts.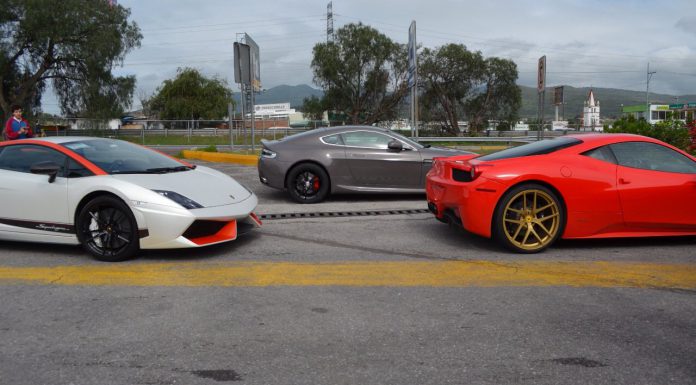 Despite being invited by Lamborghini, the get together was not brand exclusive, thus permitting everything from a 991 GT3 Porsche to a Mercedes-Benz SLR McLaren to join. The attendance was just shy of 50 cars, but the trip was filled with adrenalin and very high speed chases, just as the clients and friends expected to.
Supercar spotters gathered rather early in México City to watch the cars arrive at Plaza Carso, one of the most representative places of the city in modern days. Those lucky enough to be admitted as guests to the event followed the supercar caravan for 260 km all the way from the busy city to a calm and luxurious ranch.
Maserati, Aston Martin, Porsche, Ferrari, Audi, BMW, Mercedes-Benz and Lamborghini participated this time with an array of cars ranging from an RS6 to an Aventador. It turns out its easier than expected to get rid of the Charger and Durango private security vehicles once you get involved in a supercar high speed chase, but of course all that happened exclusively on open roads and Lamborghini logistics assured decent behavior in the city traffic.
There's truly not much more to say about the event itself, and I believe its better for you to take a good look at the galleries and imagine how it may have sounded and felt to be there. Enjoy.