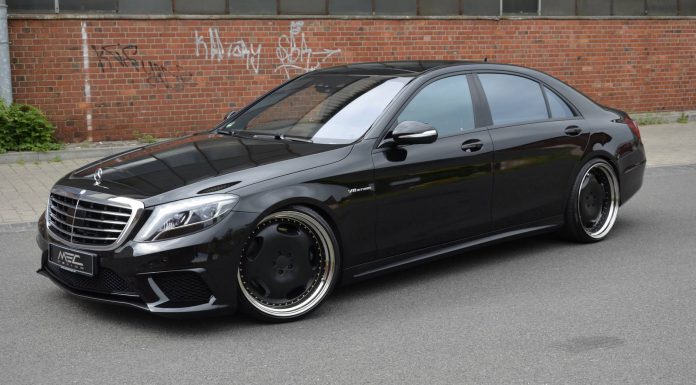 The new Mercedes-Benz S-Class may not have been on the market but that hasn't stopped MEC Design from fettling with the ultra-luxurious car in S63 AMG specification. As you can imagine, MEC Design haven't modified the engine of the S63 AMG as its biturbo V8 is more than up to the job.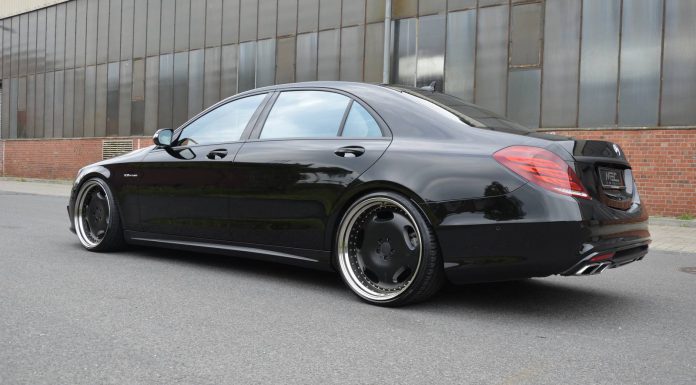 The company has however had a bit of fun tweaking the overall appearance of the 2014 Mercedes-Benz S63 AMG which it dubs the 'Back in Black'. The car changes including the addition of the rather ugly MEC mecxtreme1 wheels which measure 22×10.5 at the front and 22×11.5 at the rear complete with 285 mm wide tyres up front and 295 tyres on the back.
The car has then been fitted with a lowering module which reduces the ride height by up to 40 mm. Finally, the chrome accents at the rear end have been finished in matte black.