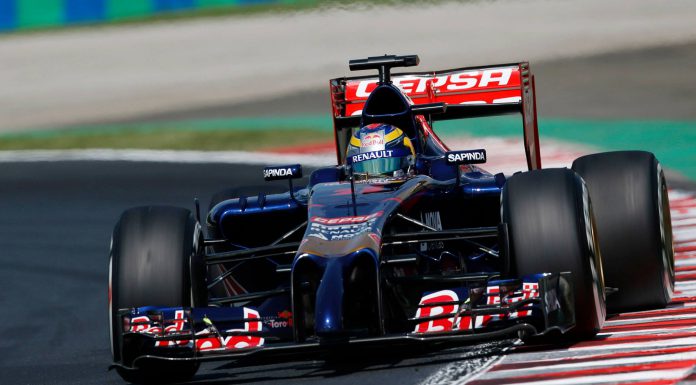 Red Bull's Daniel Ricciardo has claimed his second career Grand Prix win today at the Hungaroring in a damp but breathtaking Hungarian Grand Prix. He benefited from a race that had several safety car periods causing confusion between the leading cars, and finished ahead of a resilient Alonso and Hamilton. As for Mercedes Petronas, their hope for the customary one-two finish was killed in the midst of the safety car periods.
Nevertheless, Hamilton still managed to give Mercedes a podium finish after he finished third behind Alonso in a Ferrari. Rosberg finished fourth ahead of Felipe Massa to round off the top five finishes. The race started with Rosberg in the lead as he had started from pole, followed by Williams' Valtteri Bottas, Red Bull's Sebastian Vettel and Alonso. Suddenly, when exiting Turn 3 Marcus Ericsson spun his Caterham leading to the deployment of the safety car.
The four leaders were unable to pit while the rest of the drivers did so; by the time they were pitting the order had changed massively. That was when Rosberg lost the lead, Ricciardo took the lead followed by a quicker Button in the McLaren. Button was running intermediates while the rest of the field was running slicks, he was thus quicker than all and he managed to pass Ricciardo for the lead. However, the intermediates faded off quickly and while the Briton had to pit for fresh tires, Ricciardo retook the lead followed by Massa and Alonso.
Ricciardo would soon pit leaving the lead to Alonso, who would also pit to leave the lead to Hamilton. After Hamilton pitted for fresh tires too, Ricciardo was in the lead again, he would then pit again on lap 54 to leave the lead to Alonso. Hamilton was behind him with Rosberg tailing him hard, Mercedes asked Hamilton to let Rosberg pass but he denied the order and went on to push hard behind Alonso.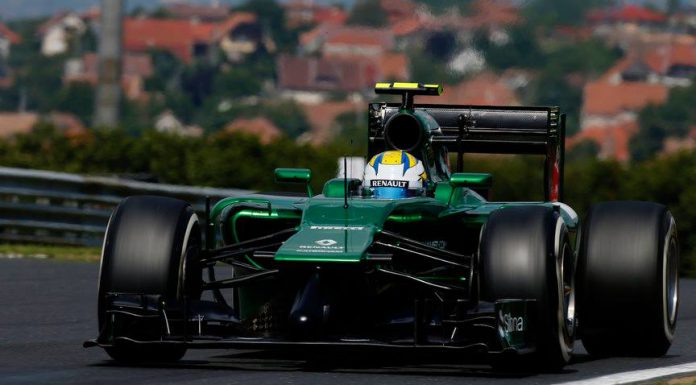 This being a damp race, there were many incidents; Sergio Perez suffered a crash in lap 23 after he rammed into the pit wall. He joined the list of retirees which comprised of Ericsson, Grosjean, Caterham's Kamui Kobayashi, Sauber's Esteban Gutierrez and Nico Hulkenberg whose long term streak of finishing in every race ended today.
Rosberg still leads the standings with 202 points, Hamilton is second with 191 points while today's winner Ricciardo is in third with 131 points. The next Grand Prix will be held in Belgium at Spa on August 22.
Results: