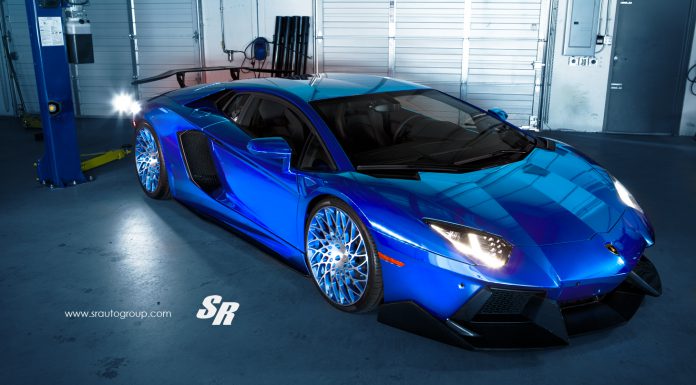 Ever since the Lamborghini Aventador hit the road, we've become accustomed to seeing outrageously modified examples. The following example could take the cake as the most in-your-face we've seen to date. Created by Vancouver's SR Auto Group, and featuring parts from PUR Wheels, the car is utterly insane and all the better for it.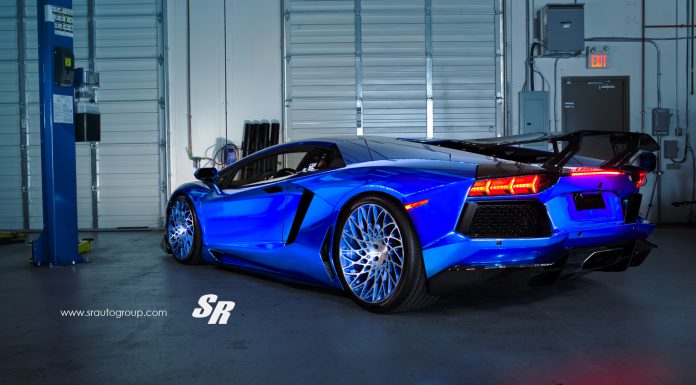 First off, this Lamborghini Aventador is finished in a bright shade of blue and is rolling on a set of the PUR RS09 wheels measuring 21×12.5 at all four corners. These wheels are unlike any others offered for the Aventador on the market and feature a brushed aluminium design with blue spokes and inners to match the paint job of the Italian supercar nicely.
Elsewhere, the car features the complete PUR aerodynamics kit. This consists of a carbon fibre front splitter and lip, carbon fibre side skirts, an aggressive carbon fibre rear diffuser and finally, a large rear wing made from the same lightweight material. The visual changes are then completed with PUR lowering arms.