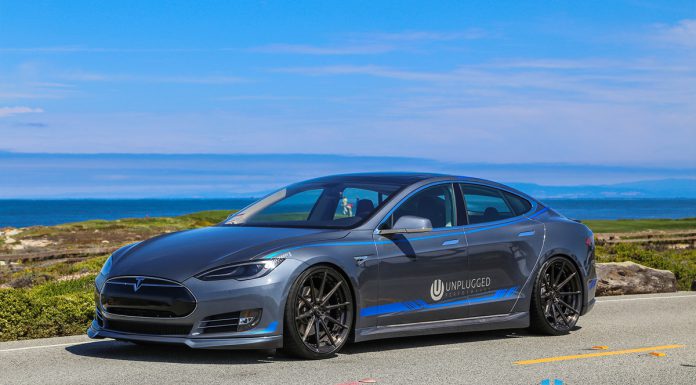 Not long after previewing its upgraded Tesla Model S, tuning company Unplugged Performance has just unveiled its special Tesla Model S and it was certainly worth the weight.
Unlike the upcoming Tesla Model S from Saleen, updates from Unplugged Performance are limited to aesthetics. Nonetheless, they are indeed very impressive and add an extra sense of aggression to the normally subtle design of the Model S.
At the front, a new front splitter has been installed on the bumper. Additionally, the headlights have been tinted for that extra sense pugnaciousness. Elsewhere, the Tesla Model S by Unplugged Performance features extended side skirts and is rolling on a set of custom aftermarket wheels which seem to come courtesy of ADV.1 Wheels. Unplugged Performance also offers a brand new front bumper for the Model S.
At the rear, a subtle rear diffuser is present alongside a subtle bootlid lip spoiler. Helping to complete the overall look of the Model S, the car has been lowered.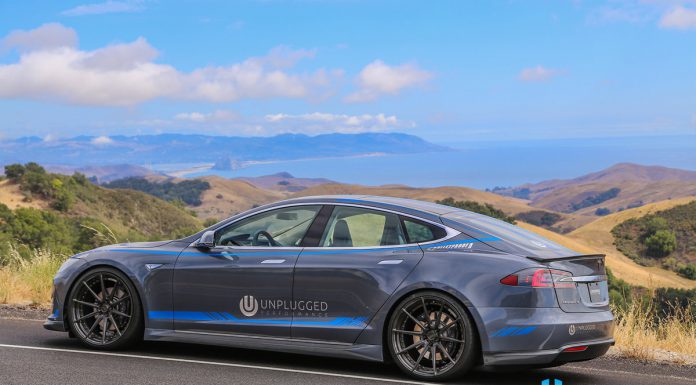 Pricing and availability details for Unplugged Performance's Tesla Model S bodykit have yet to be revealed but don't expect it to be too expensive considering that only a few components are added.
If this particular tuned Tesla Model S is anything to go by, we're expecting great things from Saleen and any other possible tuners venturing into tweaking the rather-expensive luxury electric sedan!