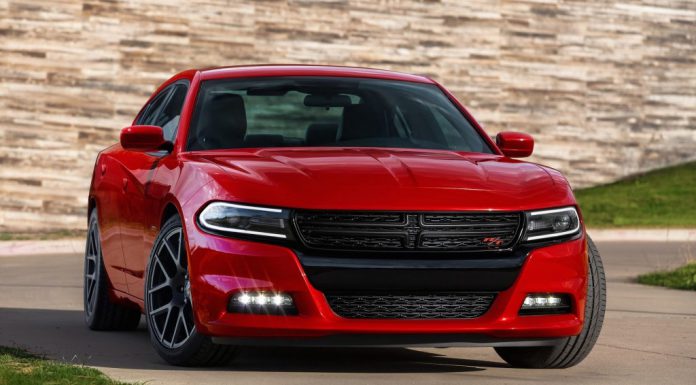 With 707 hp and 650 lb-ft on tap thanks to its brutal 6.2-litre supercharged V8 engine, the Dodge Challenger SRT Hellcat is the most powerful production muscle car ever created. Now it has emerged that the same Hellcat V8 could be utilised in the new Dodge Charger to create the world's most powerful sedan.
Confirmation about the Dodge Charger SRT Hellcat's existence comes thanks to official filings regarding the Hellcat V8 engine. To have the horsepower and torque figures verified for a car, manufacturers head to J1349 which is a third-party which verifies power figures. In the certification filing for the Hellcat V8, the Dodge Charger was listed indicating that the American firm wants to certify the same power figures as the Challenger SRT Hellcat for the new Charger.
If the Dodge Charger SRT Hellcat does indeed retain the 707 hp and 650 lb-ft of torque readings, it will comfortably be the most powerful sedan on the market. That crown is currently owned by the Mercedes-Benz S65 AMG which delivers 621 hp.
Unlike the Challenger SRT Hellcat, it is unlikely that the Hellcat equipped Charger will be available with a six-speed manual transmission. That means that its eight-speed automatic transmission is likely to be maintained but either way, the car will be absolutely brutal!
[Via Road & Track]