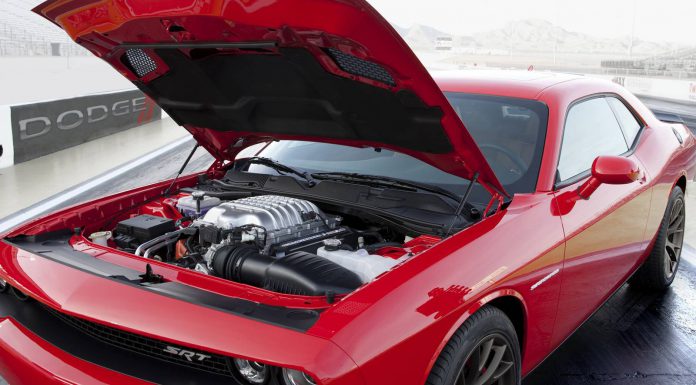 With a massive naturally aspirated 8.4-litre V10 under the hood, the current SRT Viper (previously the Dodge Viper) has always been the most powerful and brutal road-car from Chrysler. However, that streak ended when the 2015 Dodge Challenger SRT Hellcat's 6.2-litre supercharged HEMI V8 was revealed with its 707 hp and 650 lb-ft of torque. These brutally high power figures could be considered as another nail in the coffin of the existing Viper which is struggling to sell.
As a result, one might think that Dodge could fit the Hellcat V8 into the Viper and everything would be hunky-dorey. Well, according to SRT powertrain director Chris Cowland, that will never happen with the current generation Viper due to packaging issues.
The main reason why the new supercharged V8 won't make it into the Viper is because it features taller cylinder heads and wouldn't be able to fit under the bonnet of the Viper. As a matter of fact, it could only fit if the bonnet was raised several inches and that would inevitably ruin the aesthetics of the Viper. What's more, the new V8 is also too wide to fit into the Viper and would hit the car's chassis rails.
While Dodge won't make such an engine conversion happen, there's a very good possibility that some tuner will attempt it.
[Via Motor Authority]