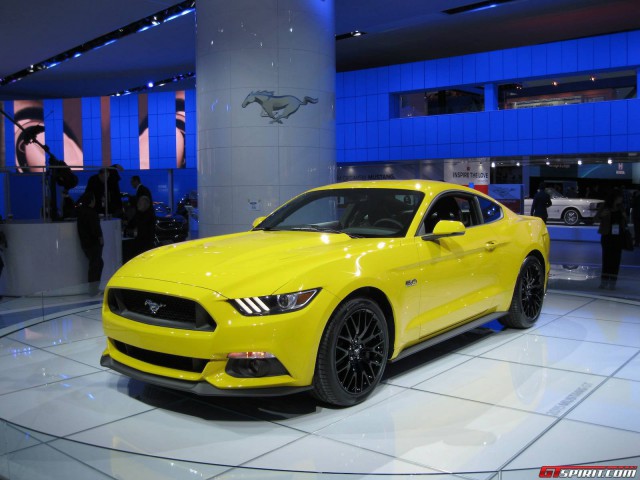 For the first time ever, the new 2015 Ford Mustang is available with a four-cylinder engine. However, it is far from your regular, everyday four-cylinder and is instead a special 2.3-litre EcoBoost unit. Following the recent release of official performance details about the new Mustang, the first video has emerged from onboard the new Mustang fitted with this mid-range engine.
[youtube]https://www.youtube.com/watch?v=hOO3dxIfs8E#t=32[/youtube]
The 2.3-litre four-cylinder EcoBoost officially produces 310 hp and 320 lb-ft of torque. The engine delivers an impressive 135 hp per litre and more than 139 lb-ft of torque per litre and it was built specifically for the sixth-gen Mustang.
Some of its key features include a forged steel crankshaft, piston cooling jets, steel piston ring carriers, forged steel connecting rods as well as a high-pressure die-cast aluminium cylinder block with ladder-frame bearing caps.