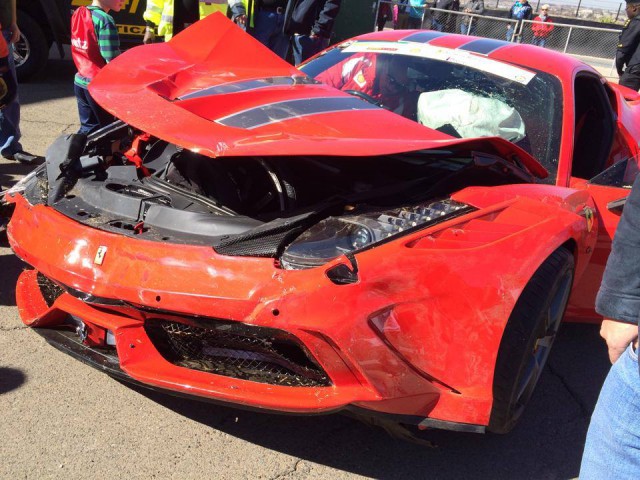 Designed as a stripped out and more powerful variant of the 458 Italia, the Ferrari 458 Speciale is even more capable and enjoyable to drive. Unfortunately, the following 458 Speciale will be out of action for quite some time after crashing heavily during a recent South African track day.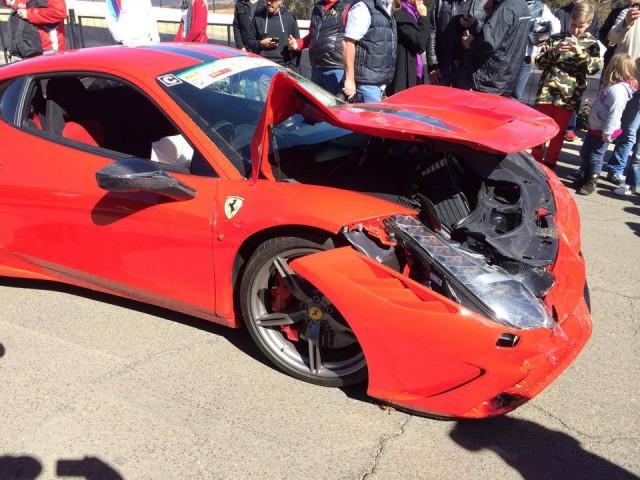 The crash happened at the Kyalami Grand Prix circuit in Midrand after the driver entered turn 13 with a little bit too much speed. The Italian supercar then presumably ploughed straight into a crash barrier completely wrecking the front end and deploying the air bags.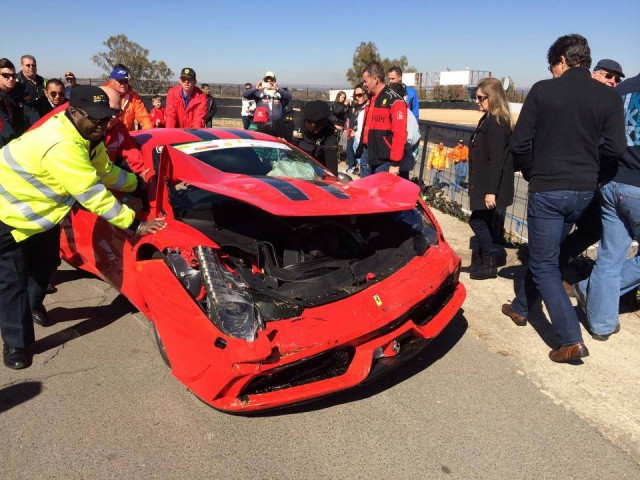 As long as no serious mechanical damage has been done, the car should be repairable but it won't be cheap. For starters, a brand new bumper, headlights and bonnet are needed with the small boot area likely having to be completely replaced as well.