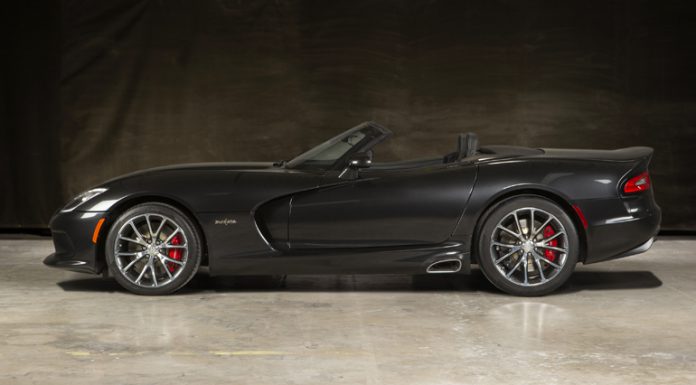 Considering how slow sales of the SRT Viper have been, it isn't at all surprising that a convertible variant hasn't been released. Despite that, aftermarket company Prefix has just previewed its upcoming SRT Viper Convertible dubbed the Prefix Medusa and it promises to pick up from the Dodge Viper convertibles of yesteryear.
The most immediate change apparent is the adoption of a fabric soft top in place of the traditional hard top. Alongside this new folding roof, the Prefix Madusa features a slightly redesigned trunk section to accommodate the roof when retracted.
Prefix says that an initial run of just 10 examples will be produced and alongside the inclusion of a soft top, a host of other new features are present on the Madusa. For example, the car features 'Medusa' badging in smoked chrome on the sides of the car, painted X braces and coil covers to match the exterior of the car as well as special Medusa floor mats.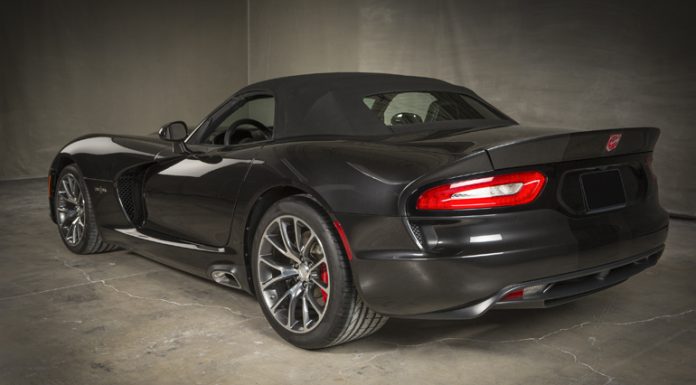 Beyond these new features, Prefix offers customers of the Medusa a huge range of personalisation options including choosing the colour of the car among other things.
It will cost $35,000 to have a regular SRT Viper converted into a Prefix Medusa meaning you can have a convertible, fifth-generation Viper for just below $140,000.