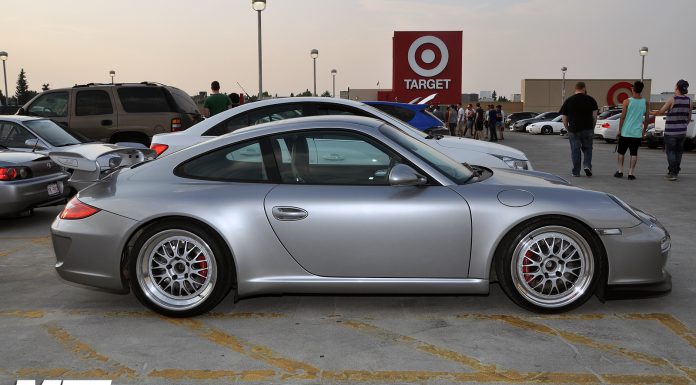 When the sun goes down, the cars come out! This is a true Fast & the Furious style car meet, hidden at the top of a parkade, but widely known in the aftermarket tuning community.
When we turned up, there were some really great cars on display. As we made out rounds through the crowded parking lot we came across many gems, including a stunning modified Porsche 997 GT3.
Other cars that caught our eye were a Porsche 996 GT3, modified Acura NSX, multiple Honda S2000s, Mitsubishi Evolution X and Lexus IS-F.
Because Calgary's tuner car scene is growing, and the wealth in the city is enormous, we even saw three Nissan GT-Rs turn up, one of which was just purchased yesterday.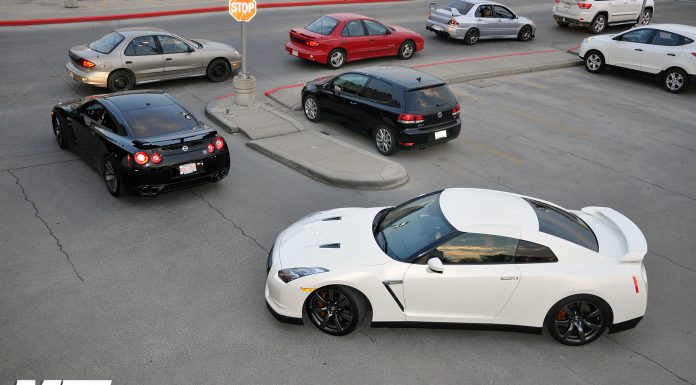 As the night wore on, the police showed up to see what all the noise and commotion was about. Luckily the officers were car enthusiasts, and took the opportunity to chat with the owners, and make sure things didn't get too crazy!