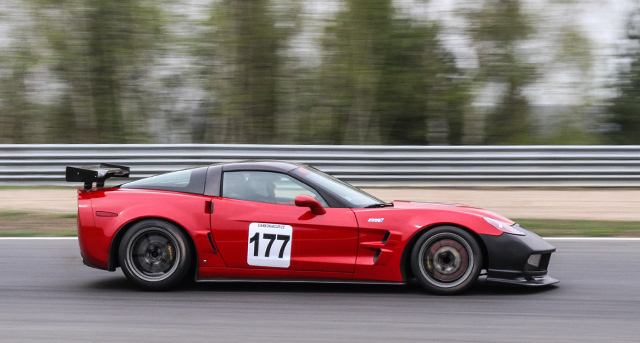 Carbonia Cup is a competitive sport for everyone whether you want to compete with any car, you will always find the right category. During the year, a few race outside of the Czech Republic. The program includes both sprint races and endurance competition, in which you can during the season still log in and check your driving skills with others. To start the race, you only need protection suit, helmet and pay the entry fee of €220.
We went to the first race , which is the on Most Circuit in the north of Prague. Despite the gloomy weather there was something to look at with everything from ordinary production cars, modified cars , formula cars and specials.
It was an interesting show, and everyone will find their favorite whether you are interested Renault Clio, BMW M3, Caterham, Formula or perhaps Porsche 911 GT3 CUP.
More about the whole atmosphere of the race can you see of photos by Vincero.