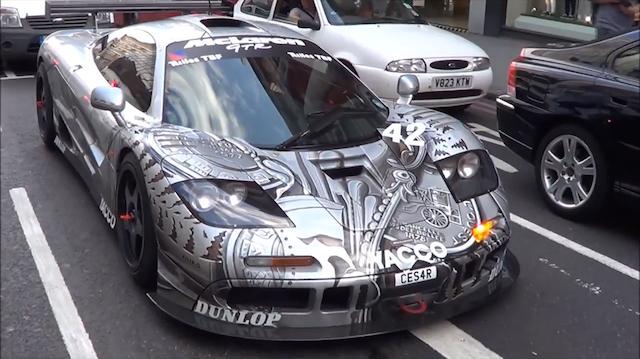 The spotters of London are often treated to some very special sights. Bugatti Veyron's get hearts pumping and McLaren P1's drop jaws! Last weekend something extraordinary was terrorising the streets of Knightsbridge!
[youtube]http://youtu.be/5YXOA8ZvdhQ[/youtube]
After racing at the 24 Hours of Le Mans in 1994, this McLaren F1 GTR was handed over to famed French artist César who turned it into the creation we see today. Remarkably, the insane paint scheme has remained intact for the past 18 years and makes for a real head turner. Back in 2010, the car was auctioned off by Artcurial Motors. As you can hear, the car sounds brutal.