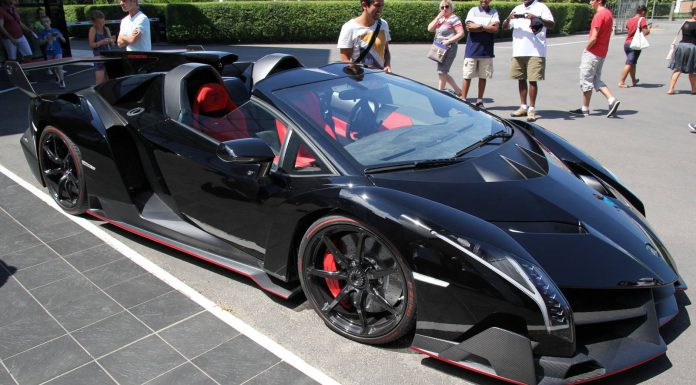 Less than a couple of weeks ago a spectacular Matte Black Lamborghini Veneno Roadster was spotted at the Lamborghini factory so it comes a somewhat of a surprise that a gloss black Roadster has now been seen in the very same location!
Whereas all three production examples of the Veneno are finished in a dark shade of silver, the following Black Veneno Roadster shows that buyers have a little bit more freedom when it comes to the options. Alongside the matte black paint job, this Lamborghini Veneno Roadster also features red accents on the exterior as well as in the cabin.
Just nine examples of the Veneno Roadster will be produced and despite these being more than the three production Veneno Coupes, the Roadster costs 10% more at $4.4 million.
So what do you get for your money? The package is very similar to the Veneno which itself, takes inspiration from the Aventador. The engine is the Aventador's new 6.5 litre V12 unit, uprated to 750 hp in the Veneno Roadster. Power is driven through an all-wheel drive system via a modified ISR transmission. Five settings are available with pushrod suspension and horizontal sprint/damper units.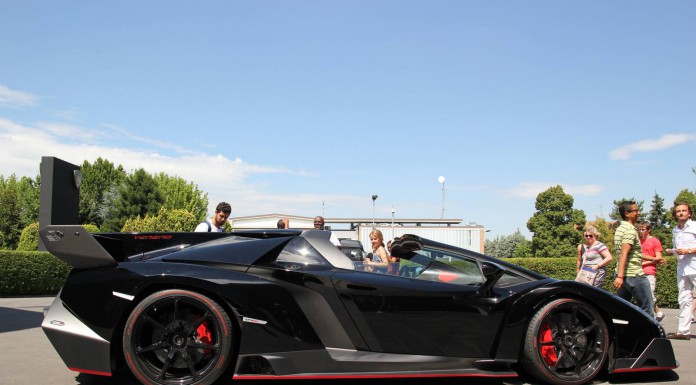 The Lamborghini Veneno Roadster is technically advanced. It features a monocoque made from carbon-fiber reinforced polymer. All body components are also CFRP making it extremely lightweight. It is compliant with all road safety regimes worldwide and features a full raft of safety features from airbags through to adapted ESP handling system.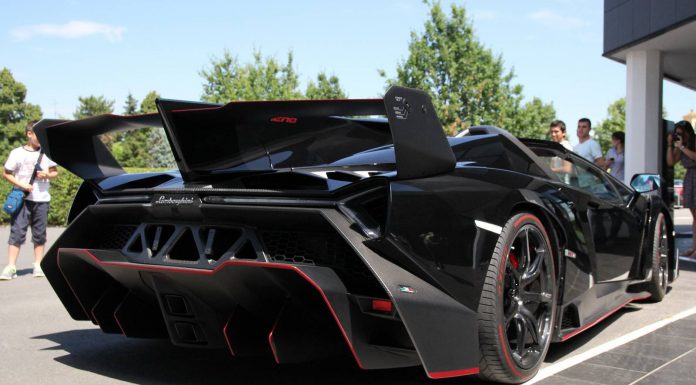 [Via DrivenByTorque]