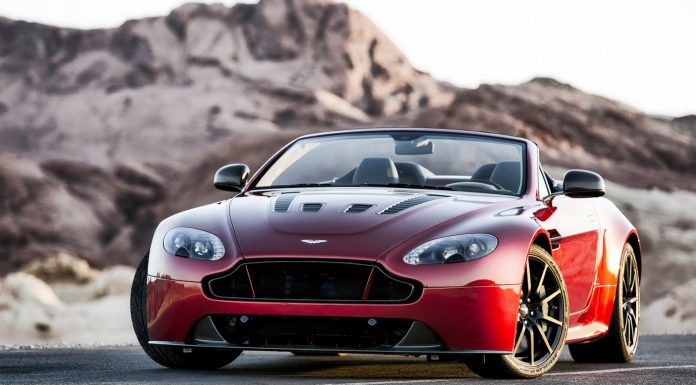 Last year, the Aston Martin V12 Vantage S was launched as the firm's fastest car bar the One-77. Now, the 2015 Aston Martin V12 Vantage S Roadster has been released and it is understandably the fastest production convertible ever offered from the British manufacturer.
Under the hood, the car features the same engine as the V12 Vantage S coupe. That is an uprated version of the normally-aspirated 5.9-liter V12 AM28 engine which is actually the fifth generation of Aston Martin's 5.9-liter V12 engine. In 2015 Aston Martin V12 Vantage S Roadster guise, this powerplant delivers a total of 565 hp therefore matching the power produced by the 2014 Aston Martin Vanquish from the same engine. This horsepower figure then represents a 55 hp gain over the regular Aston Martin V12 Vantage.
In addition to the increased horsepower, the 2014 Aston Martin V12 Vantage S now produces 457 lb-ft of torque, which is a 37 lb-ft gain over the regular V12 Vantage. This powerful engine is then mated to a seven-speed automated manual transmission taken from the V8 Vantage and outfitted with a longer drive ratio for higher top speeds. The transmission is operated via steering wheel mounted paddle shifters.
As a result of this power and torque, the 2015 Aston Martin V12 Vantage S Roadster will hit 100 km/h from a standstill in a mere 4.0 seconds with an impressive top speed of 323 km/h (201 mph) possible.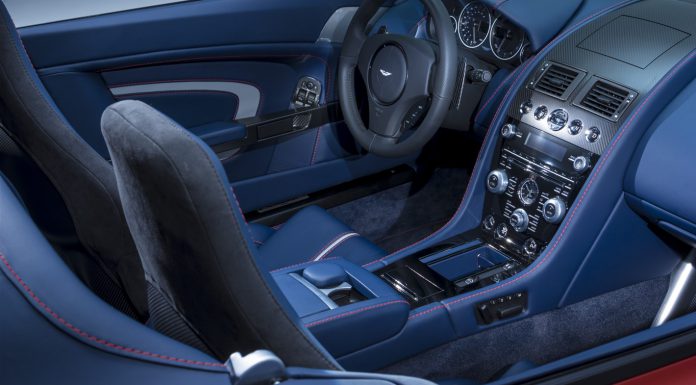 Also borrowed from the coupe is the suspension system. This is an advanced three-stage adaptive damping setup from Bilstein which offers three driving modes; Normal, Sport and Track.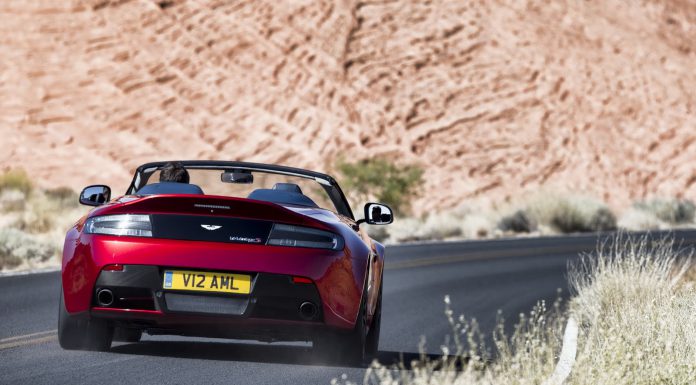 From a visual standpoint, the 2015 Aston Martin V12 Vantage S Roadster also follows on from the lead of the coupe. What this means is that it features a redesigned front grille available with black or titanium silver mesh. Elsewhere, carbon fibre bonnet louvers are featured with new wheels also being present.