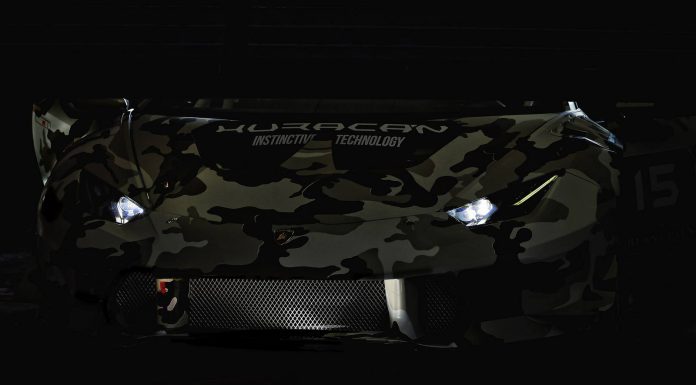 The upcoming Lamborghini Huracan Super Trofeo racing car has just completed its first shakedown at the Vallelunga circuit in Italy.
The delicate task of fine tuning the new Lamborghini Huracan Super Trofeo was led by chief test driver of Lamborghini, Giorgio Sanna with Lamborghini Squadra Corse test drivers Adrian Zaugg and Fabio Babini also helping to ensure the car is up to scratch for racing next year.
Discussing the testing, Sanna said, "The first shakedown is always a very special moment. I've followed the development phase step by step in Sant'Agata Bolognese, and we are all enthusiastic about this very important moment. We have full confidence in both Zaugg and Babini, as well as in the young drivers who will contribute to refining the new car. The new Huracán Super Trofeo will ensure Lamborghini a key role in International motor sport."
When it does hit the track competitively in 2015, the Lamborghini Huracan Super Trofeo will race in all three of the Lamborghini Super Trofeo Series' around the world. These are held in Europe, Asia and North America.
Interestingly, the Huracan will share the track with the Gallardo Super Trofeo albeit the two will race in separate classes which should make next year's Blancpain Super Trofeo Series even more exciting than normal!
Alongside the commencement of testing, a single teaser image of the Huracan Super Trofeo has been released. Showcasing the car wearing a camouflaged paint job, it is shaping up to be a worthy successor to the Gallardo Super Trofeo!