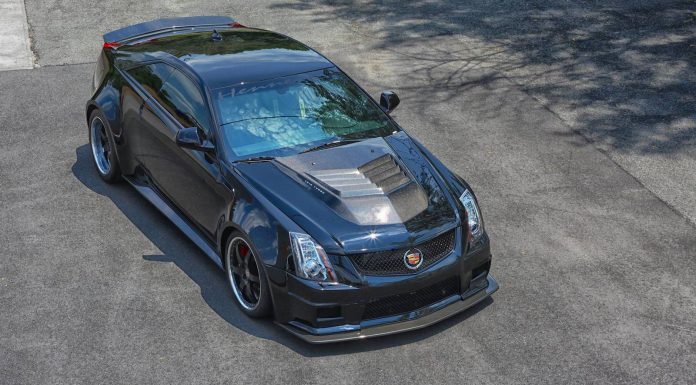 A truly ferocious twin-turbocharged 2012 Cadillac CTS-V Coupe is set to go up for auction at Mecum Auctions Harrisburg event from July 24-27th.
Created by Hennessey, this Cadillac CTS-V Coupe, actually dubbed the CTS-VR 1200 is one of the world's fastest. As a matter of fact, its engine delivers an insane 1250 hp and 1109 lb-ft of torque. As a result of this, the car will reach a top speed of 407 km/h (the exact same top speed as the Bugatti Veyron!).
Interestingly, that 1250 hp isn't always present. As a matter of fact, the car features a multi tune setup on pump gas which means it can deliver 700 hp, 800 hp, 1000 hp and then the aforementioned 1250 hp and 1109 lb-ft of torque.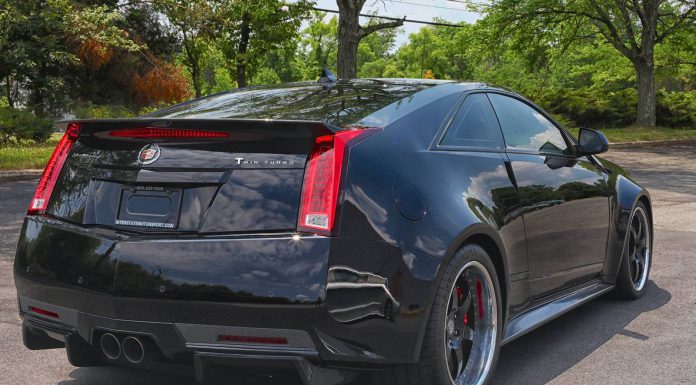 From a visual perspective, it is also thoroughly modified. It features a widebody kit with particularly flared rear wheel arches, new side skirts, a prominent carbon fibre powerdome on the bonnet, new carbon fibre front splitter, upgraded brake discs, pads and calipers, a new bootlid lip spoiler and aggressive rear diffuser.
All up, over $300,000 has gone into turning this Cadillac CTS-VR 1200 by Hennessey into what it is today. This particular example is also #1 of a possible 12 being built.