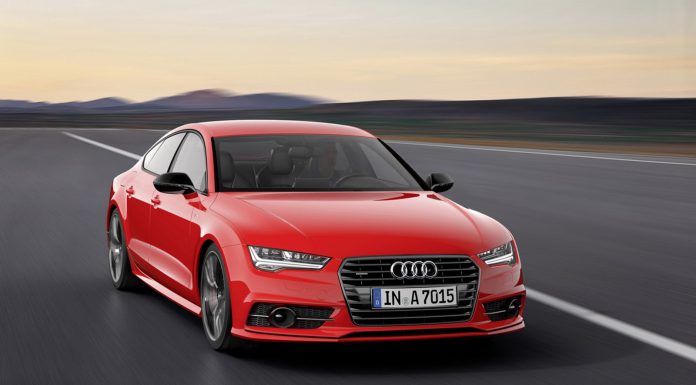 To celebrate the 25th anniversary of TDI technology, the wraps have been taken off a special Audi dubbed the 2015 Audi A7 Sportback 3.0 TDI Competition. Based around the recently facelifted 2015 Audi A7 Sportback model, the TDI Competition receives some nice visual additions along with a very impressive engine.
That engine is a 3.0-litre biturbo TDI V6 delivering a more than adequate 321 hp and a potent 479 lb-ft of torque between 1400 and 2800 rpm. That horsepower figure is actually 7 hp more than this engine normally produces. Resultantly, the 2015 Audi A7 Sportback 3.0 TDI Competition with its 8-speed transmission will sprint to 100 km/h from a standstill in a mere 5.1 seconds.
On top of providing impressive torque outputs, another great advantage of diesel and in particular TDI powered cars is excellent fuel economy. As a result, in the new A7 Sportback 3.0 TDI Competition, the car consumes just 6.1 litres per 100 km and emits 162 grams of CO2 per kilometre.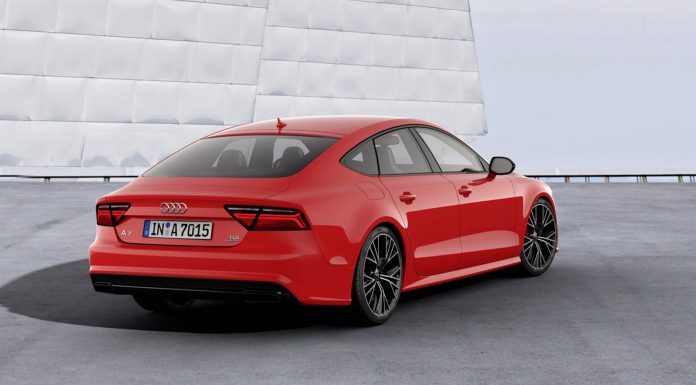 From a visual standpoint, the car adopts the S line sport package. This sees the car use a new lowered suspension system which drops the ride height by 20 mm. Elsewhere, awesome looking new 20-inch wheels featuring silver spokes and matte black inners are present alongside gloss black wing mirror caps and black tailpipes. Colour choices are limited to Misano Red (as pictured), Daytona Gray, Nardo Gray and Sepang Blue.
Audi will begin accepting orders on the car in August with deliveries set to kick off later in the year. In Germany, it'll cost from 72,000 euros.