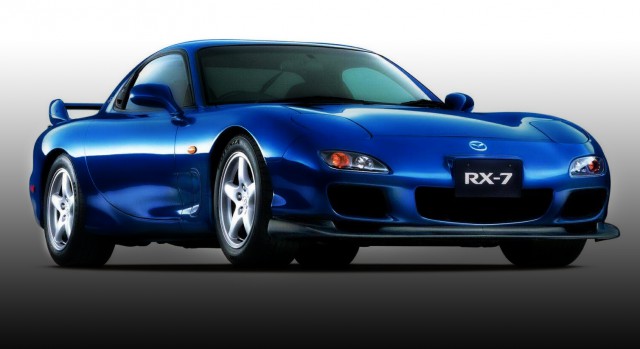 Prior to production of the Mazda RX-8 ending in 2011, Mazda was the only automaker to be using a potent Wankel rotary engine for a production car. Designed as a replacement to the rather iconic RX-7, the RX-8 never garnered the cult-following of its predecessor. As a result, calls for a true next-gen RX-7 have been circulating for years and the latest reports suggested that it could be well worth the wait.
The latest word on the street is that the new Mazda RX-7 could produce as much as 450 hp and arrive in 2017. This would be fitting as it would be exactly 50 years after Mazda's first rotary coupe, the Mazda Cosmo Sport debuted in 1967.
It was previously believed that Mazda would use a naturally-aspirated rotary engine for the new RX-7 but now it is said to have added a twin-scroll turbocharger. To help handle the power, a modified version of the RX-8's chassis could be used.
One challenge of creating a turbocharged rotary sports car will be getting it to pass strict emission regulations. After all, it was the RX-8's inability to pass such regulations in Europe which meant it had to leave that market in 2010. As a result, don't discount the possibility of an electric engine also being used.
[Via Motoring]