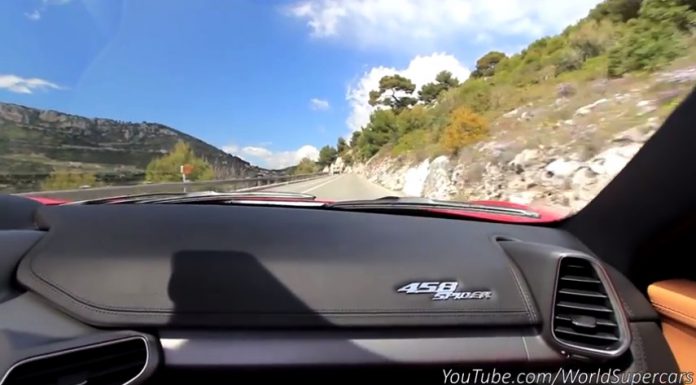 We are big fans of the Ferrari 458 Spider here at GTspirit. The car is a dream to drive, is very sharp and balanced and the removal of the roof also allows the occupants to experience the incredible V8 soundtrack in all its glory. The video below filmed in the hills above the Principality of Monaco sums up just why this is one of the best topless supercars on sale today!
[youtube]http://youtu.be/rdZ1tmIbLsY[/youtube]
The 458 Spider features the same 4.5-liter V8 engine as the standard Ferrari 458 Italia and therefore produces an equal 570 hp. Despite weighing slightly more than the Ferrari 458 Italian coupe, the Spider still hit 100 km/h in 3.4 seconds and has a lower top speed of 319 km/h.