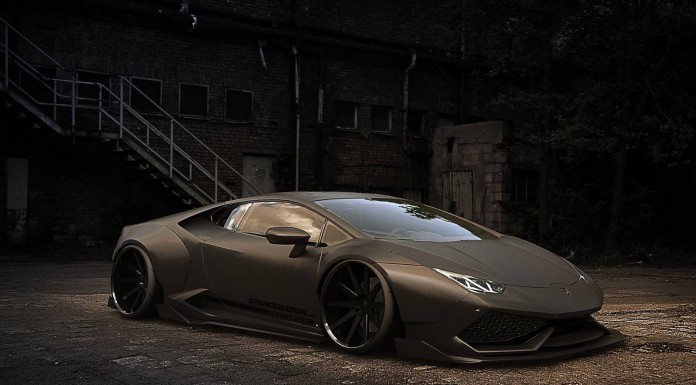 When it comes to outlandish, crazy, in-your-face transformations for supercars, there is simply no better known name than LB Performance/Liberty Walk. The Japanese tuner has in the past, created insane widebody Lamborghini Murcielagos, Ferrari 458 Italia and a 458 Spider along with numerous widebody Nissan GT-Rs as well as a host of other exotics.
With the Lamborghini Huracan released late last year, this latest Italian supercar could prove to be their next project. While LB Performance has yet to officially announce if they're going to create a widebody Huracan, it is more than possible that an upcoming Japanese Huracan owner will head to them for a crazy transformation.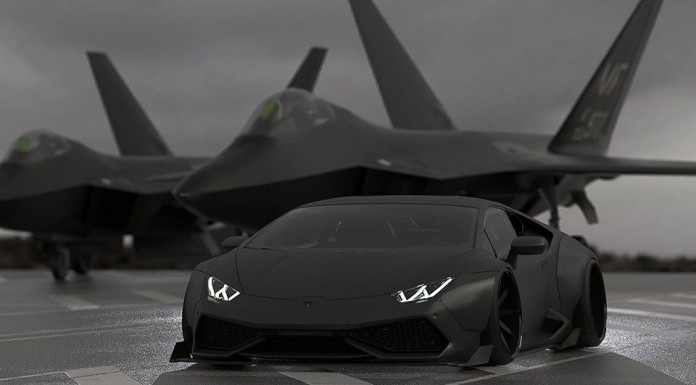 Here we have a render of what such an incredible creation could look like and it sure is special! The car looks wildly intimidating, the menacing paint finish adding to the visual drama. We sure hope Liberty Walk make such a render reality!
As a reminder, the Lamborghini Huracán receives a new 5.2-liter V10 engine uprated and heavily updated from the engine of Gallardo's. It produces a total of 610 PS, or 602 hp at 8,250 rpm and 560 Nm of torque at a high 6,500 rpm. Consequently, the brand new Huracán can sprint from a standstill to 100 km/h in just 3.2 seconds, from 0-200 km/h in just 9.9 seconds and a top speed in excess of 325 km/h!
[Via Rob Evans Design]