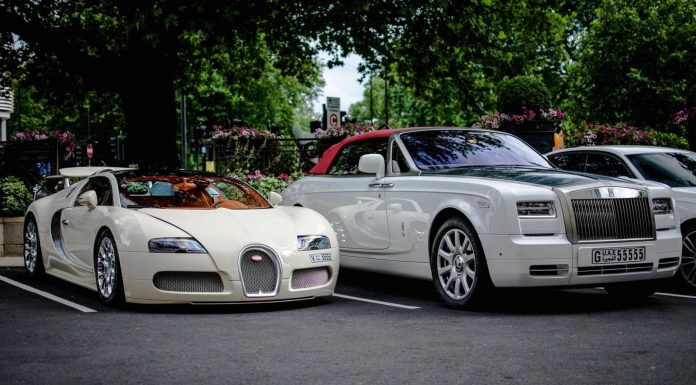 When summer time comes around in London, that only means one thing for supercar enthusiasts like us; Arab exotics flooding the city streets in almost unimagined numbers! August is typically the most popular month for Arabian supercar owners to ship their cars west and to get you hyped up August this year in just a couple of weeks, we've selected the image above as our Photo of the Day.
Obviously featuring a Bugatti Veyron parked alongside a Rolls-Royce Phantom Drophead Coupe parked outside The Dorschester hotel, these two vehicles are amongst the most expensive in the world bar exclusive ultra-exclusive hypercars.
We've also included an epic gallery from our own Zaid Hamid Photography from last year showing just how many supercars come to London in August!