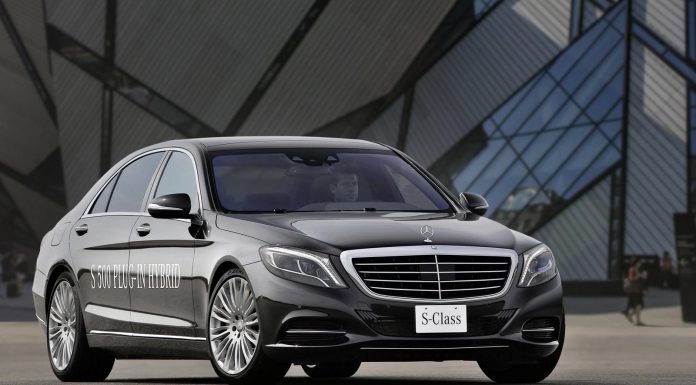 Wireless charging seems to be the talk of the automotive world at the moment. With the next-generation Audi R8 e-tron likely to adopt it with BMW also investigating the future use of the technology, it promises to remove a common complaint of electric cars; having to plug them in to charge.
Understandably, the aforementioned companies aren't the only interested ones. Australian publication Motoring is suggesting that Mercedes-Benz will soon begin testing wireless charging on a fleet of S 500 Plug-In Hybrid models. While details about the project remain unknown, the S 500 Plug-in Hybrid is certainly the best option for the firm to test out the new tech.
Powering the 2014 Mercedes-Benz S500 Plug-In Hybrid is a brand new turbocharged 3.0-liter V6 delivering an impressive 328 hp and 354 lb-ft of torque. While that engine would have been enough to satisfy Mercedes-Benz ten years ago, the continual growth in the hybrid car market and continual clampdowns on car emissions means the traditional internal combustion engine has been joined with an electric motor.
When first released, Mercedes-Benz said that thanks to the addition of the 107 hp electric motor with 251 lb-ft of torque, the car could reach 100 km/h in just 5.5 seconds. However, the German marque has revised that acceleration figure with it now quoting an even more impressive 5.2 seconds! While that isn't fast compared to modern supercars or sports cars, it is very fast for a hybrid and particularly fast for a hybrid of this size.
[Via Motoring]