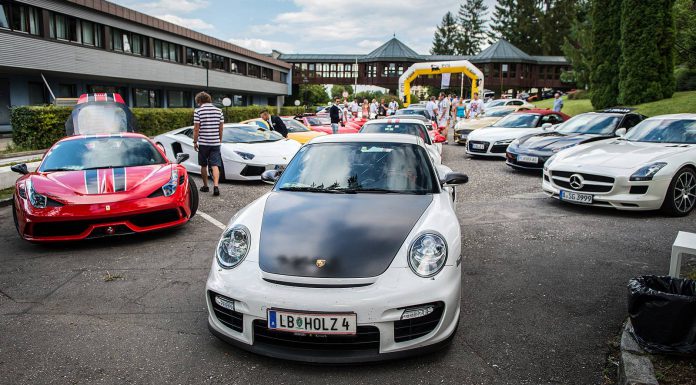 Back in June, the 16th annual Velden International Sports Car Festival was held and as always, it attracted a huge range of the latest and greatest supercars and sports cars. Held in the small Austrian town of Velden next to the Worthersee alpine lake, the sports car festival brought some serious power, anger and sound to the generally picturesque and quite setting and David Kuhelj snapped some epic pictures there.
Absolutely countless numbers of truly epic cars were in attendance. Some of these included many Lamborghini Aventadors, a rather KTM X-Bow GT, the Dubai Police wrapped BMW M3, Tesla Model S, numerous Ferraris including numerous 458 Italias, 599 GTBs, a 430 Scuderia, two 458 Speciales as well as an extremely rare Ferrari F12 N-Largo by Novitec Rosso.
Elsewhere, there was a new Lamborghini Huracan, many Murcielago LP640s, two rare (in Europe at least), C7 Corvette Stingrays, a selection of Porsche models and many, many more!
[youtube]https://www.youtube.com/watch?v=VYqqS_k68LE[/youtube]