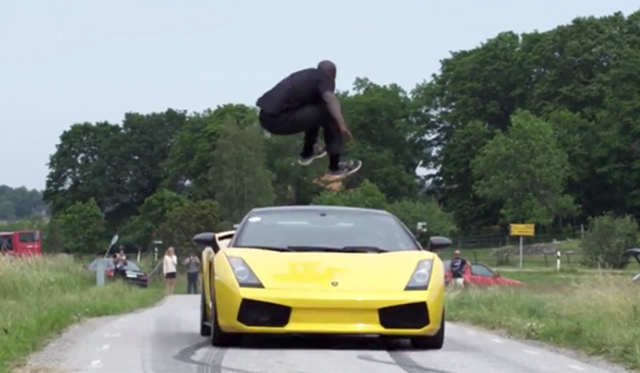 Interestingly, people jumping over supercars like the Lamborghini Gallardo isn't an entirely new phenomena. We've seen it done numerous times in the past but the following successful attempt is one of the very best we've seen.
[youtube]https://www.youtube.com/watch?v=ZAmq0sxLEDM#t=146[/youtube]
The video starts out showing the jumper rocketing over the yellow Gallardo Superleggera when it is travelling at a dizzy 130 km/h. It then outlines some of the training he did to prepare for the jump with him revealing that in the future, he plans to jump over two cars at the same time which will be a first!