The Rolls-Royce Phantom is arguably the most luxurious car on the planet and what material is associated with a luxury car? Wood grain. A huge variety of high-end cars offer wood trim as standard or alternatively, as an option and the material is specifically popular with Rolls-Royce owners. However, the following Phantom Drophead Coupe is particularly noteworthy because it has ditched the wood grain in favour of carbon fibre!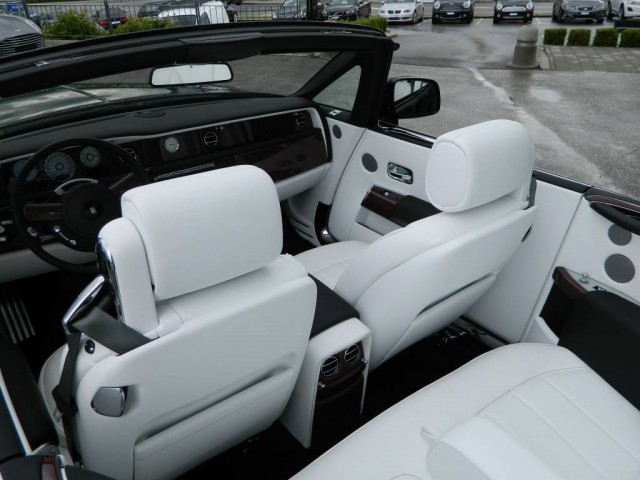 Carbon fibre is quite commonplace nowadays in some of the world's fastest cars but isn't very common for luxury cars. What's more, tinted carbon fibre is almost exclusive to firm's like Koenigsegg, Pagani and Bugatti but this Rolls-Royce Phantom Drophead Coupe shows those standards out the window.
As the following pictures show, the car features red carbon fibre covering almost all of the dashboard and the three-spokes of the steering wheel. It also features red carbon fibre across the doors as well as a thin surround on the decklid.
Let us know what you think below!