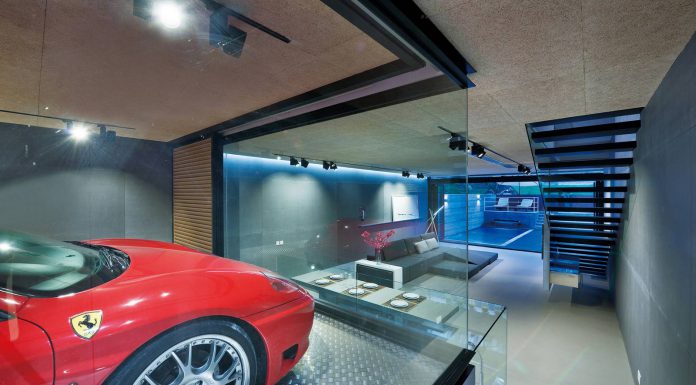 Fascinating homes often come and go just like fashion trends. One year, they can completely redefine our ideas of practical, modern architecture and the next year, something better comes along. However, the following house in Sai Kung, Hong Kong courtesy of Millimeter Interior Design is one we think could really inspire similar designs in the future and for good reason.
The house is rather narrow but considering the booming population and small size of Hong Kong, this is hardly surprising. What is impressive is just how the space has been utilised. The house features a split-level, three-story design with a two car garage featuring massive glass windows being right next to the kitchen and living room on the ground floor.
Of course, any house with a garage inside and on display catches our attention, but this house is also noteworthy for a host of other reasons. For example, it features a unique drop-down kitchen accessible via a dedicated staircase with it sitting under the garage and next to the dining area.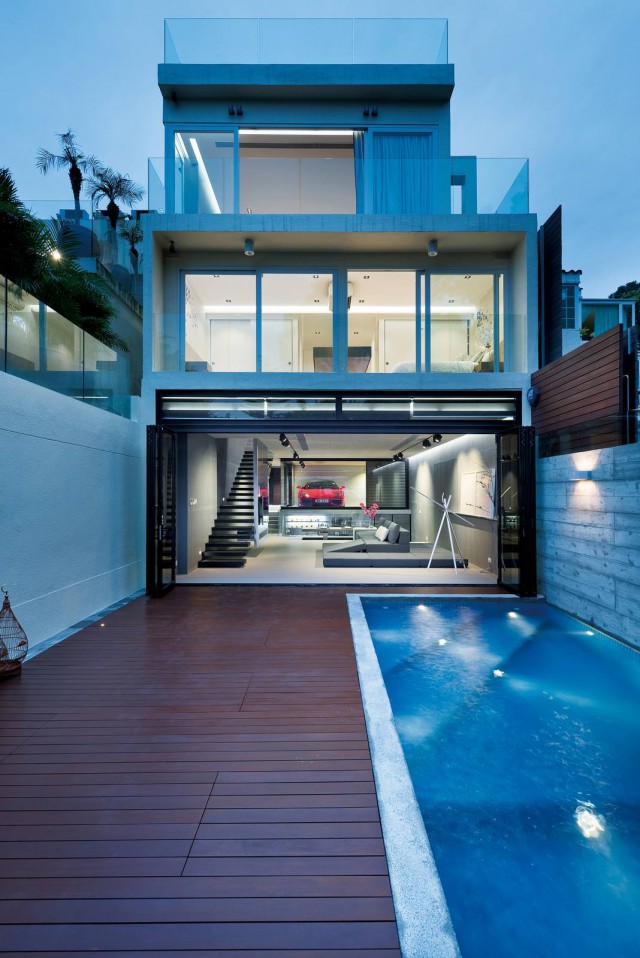 Elsewhere, there are luxurious bedrooms, offices and bathrooms throughout the house.
Let us know what you think of this house by commenting below!