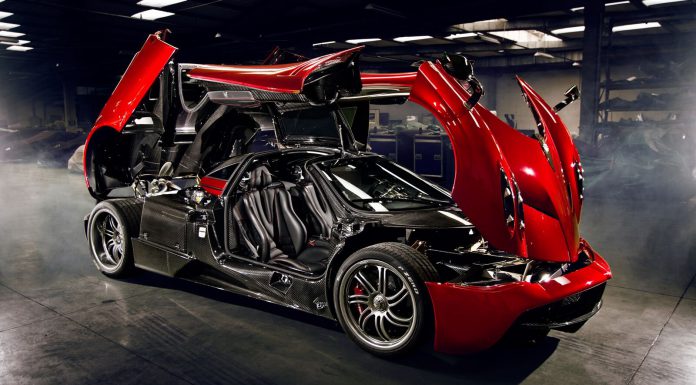 For the first half of 2014, Pagani has confirmed that North America is its largest market despite deliveries of the incredible Huayra only recently commencing there.
This year, 40 per cent of deliveries have gone to the United States. The Italian manufacturer bases its U.S operations in San Francisco.
When discussing the results, Horacio Pagani, the CEO and Chief Designer at Pagani Automobili said, "We always knew that the demand for Pagani vehicles from the United States was very high. The Pagani Huayra was the company's most ambitious project so far. Developing a high performance sportscar from scratch to be compliant with EU and US requirements was a challenge our engineers and designers faced with enthusiasm, to create a Pagani vehicle that could be enjoyed by virtually every potential customer, everywhere around the globe.
Pagani is the only small volume manufacturer in the world, who manufactures less than 100 vehicles per year and has both EU and US (EPA and CARB) certification for one of its models. The enthusiastic feedback from our US customers and the commercial success only encourages us to further invest in the development of our products".
[youtube]https://www.youtube.com/watch?v=OHDrZpFK0sU[/youtube]
CEO of Pagani Worldwide Francesco Zappacosts echoed Horacio saying, "In 2011 Pagani unveiled its brand in the United States, in 2013 we started to establish a local presence for the Pagani in the United States, Pagani Worldwide. We are overwhelmed by the positive feedback we receive from our customers and we are thrilled at the prospect of seeing Pagani becoming a household name for sports cars in the United States.
We are only at the very beginning of Pagani's US operations and our continuous efforts and investments will make sure that the only the best of service is available to our Pagani fleet in the United States".