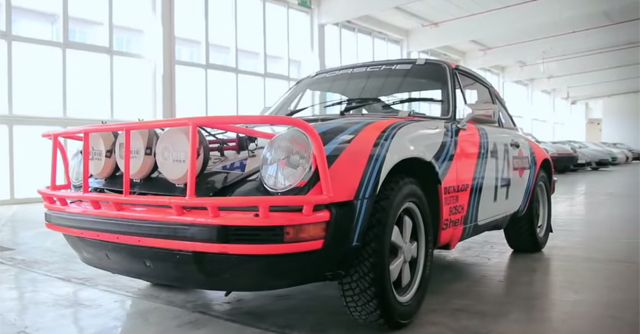 The Porsche 911 is reportedly the most successful racing car ever with over 20,000 victories, both on track and off. In order to help demonstrate just how capable the East African Safari Rally car is, one of Porsches most notable racers, Porsche has released the following video looking back at the incredible history of the vehicle.
[youtube]https://www.youtube.com/watch?v=FAuH04reopU#t=46[/youtube]
The 911 originally raced as a works competitor in 1965 at the Paris-Dakar rally with another key rally the car competed in being the East African Safari rally in 1978 and that exact example is showcased beautifully here. At the time, the East African Safari rally was the world's most gruelling event of its kind and for several hours, the specially-equipped Porsche 911 racer was leading.
However, it ended up finishing in 2nd after hitting a large rock while cross a river which damaged the rear suspension. Despite not taking victory at the event, this car remains a true motorsport icon from Porsche.