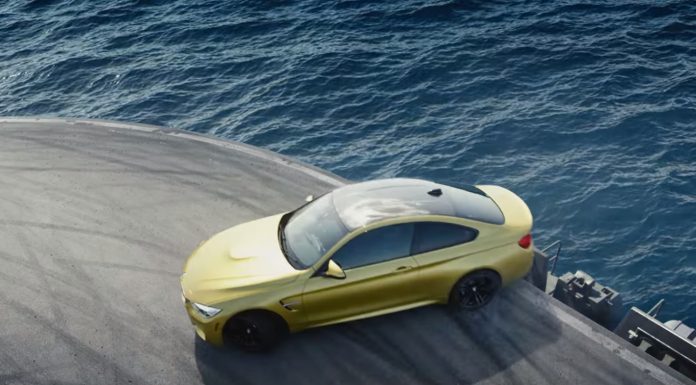 The new BMW M4 Coupe is a car which is a rather drastic departure from the E92 M3 Coupe which it replaces. While on a design front, it is still easily identifiable as a BMW M model, a selection of chassis changes help set it apart from the E92-generation M3. However, it is the adoption of a 3.0-litre twin-turbocharged inline-six cylinder engine which really makes it special.
[youtube]http://www.youtube.com/watch?v=AFtUpMTs4vI[/youtube]
To help highlight that despite having a smaller engine than the car it replaces, BMW has released an entertaining video of the new M4 Coupe drifting on an aircraft carrier! Of course, the aircraft carrier complete with nothing but dedicated drifting track isn't real, but what is real is the display of just how sideways the new M4 Coupe can get!